War on Isis: Mystery sniper believed to have assassinated 3 Daesh chiefs in 10 days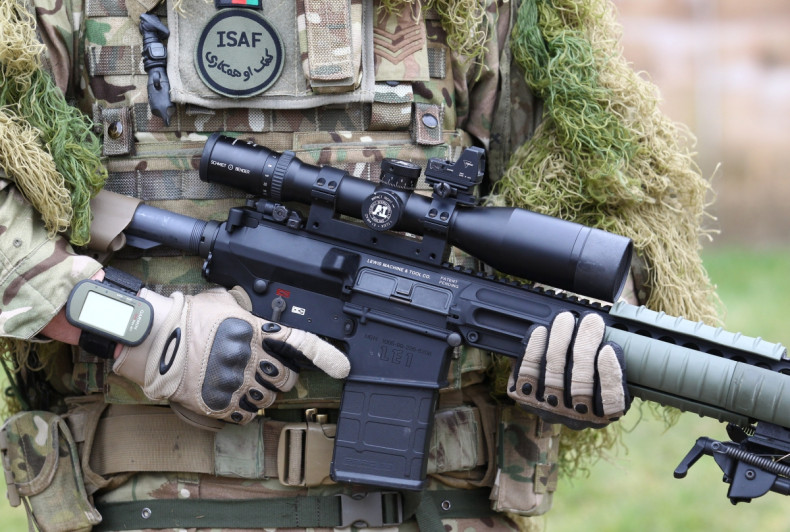 Islamic State (Isis) commanders fighting in Libya are thought to have been targeted by a lone sniper, who has killed 3 high-level jihadis in just 10 days. As Daesh (IS) extremists gain ground in the war-torn north African country, a sharpshooter is said to be at work in the city of Sirte, systematically picking-off IS commanders one-by-one.
And, according to local media in the former Muammar Gaddaffi-stronghold, IS are now sweeping the city hunting for the marksman, dubbed on social media as the 'Daesh hunter'. The coastal city has been overrun by the terror group, who now roam the streets freely.
Online discussion has centred on the theory that the sniper is a lone gunman from the nearby city of Misrata. But US operatives are thought to be active in the area and a number of US air strikes have killed IS militants in the area.
One eye witness told the al-Wasat website: "A state of terror prevailed among the Isil (Islamic State) ranks after his death. They randomly shot in the air to scare inhabitants, while searching for the sniper."
The first to be shot was Hamad Abdel Hady, a Sudanese national working for the newly-established Sharia court, was killed by a sniper's bullet outside a hospital earlier this month. Up next was Abu Mohammed Dernawi, who was killed on January 19 near his home in the city, according to local media.
And most-recently an assassin allegedly shot and killed Abdullah Hamad Al-Ansari, an IS commander from southern Libyan city of Obari, who was shot dead on January 23 as he left a mosque in three city. All three of the killings are hard to verify because of the secretive nature of Islamic state in North Africa.
Libya has been in a state of political turmoil which has led to bloodshed and chaos, following the death of its dictator Muammar Gaddafi in 2011. This paved the way for the entry of the IS into the country in 2014.
But on 25 January, Libya's recognised parliament, the House of Representatives based in Beida, rejected a proposed UN-backed unity government, leaving plans for an international intervention against the IS in an uncomfortable limbo.