Warren Buffett releases tax information to prove Trump wrong on tax dodge claim
'I have no problem releasing my tax information, neither should Trump' says Buffett.
Multi-billionaire super investor Warren Buffett has released details from his tax returns after he was singled out by Donald Trump during the presidential debate as someone who has used business losses to avoid paying federal income taxes the way GOP nominee has apparently done.
Buffett issued a statement saying that he has never taken advantage of the rule that Trump might have used to avoid paying federal income taxes for up to 18 years.
"I have paid federal income tax every year since 1944, when I was 13. (Though, being a slow starter, I owed only $7 in tax that year)," wrote the 86-year-old billionaire. "I have copies of all 72 of my returns and none uses a [loss] carry-forward."
A carry-forward allows taxpayers to apply a tax benefit in a future year if they are unable to use full amount in the current tax year.
Buffett also donated about 75% of Donald Trump's net worth to charity in 2015, according to his tax data, Forbes noted.
Buffett's name came up in the debate when Trump was grilled by moderator Anderson Cooper asking if he had used a billion-dollar business loss to avoid paying federal income taxes.
"Of course I do. Of course I do, and so do all of her donors, or most of her donors," Trump said, referring to his Democratic rival's backers.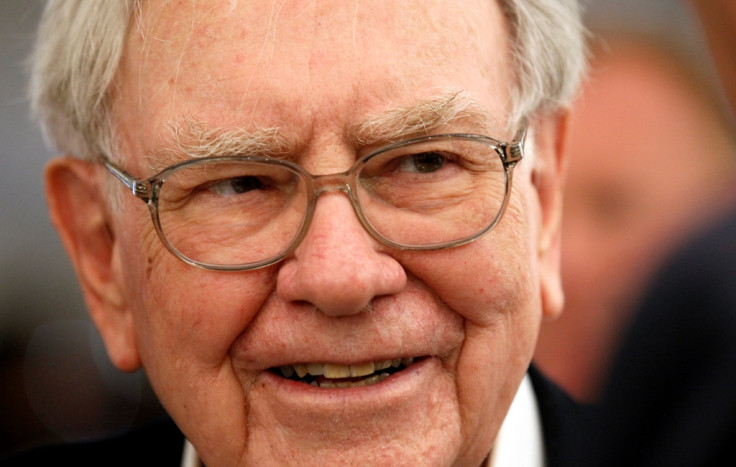 "Many of her friends took bigger deductions. Warren Buffett took a massive deduction."
In fact, Buffett's statement makes clear that he has never never counted losses from past years against his personal income.
"Mr Trump says he knows more about taxes than any other human. He has not seen my income tax returns. But I am happy to give him the facts," said Buffett, CEO of Berkshire Hathaway.
Forbes ranks him the third-richest man in the world, behind Bill Gates and Jeff Bezos, with an estimated net worth of $65.3bn (£52.9bn). The magazine estimates Trump's worth at $3.7bn.
In 2015 Buffett's adjusted gross income was $11,563,931 with deductions totalling $5,477,694, including allowable charitable contributions of $3,469,179, his statement said. All but $36,037 of the remainder was for state income taxes, according to Buffett.
"The total charitable contributions I made during the year were $2,858,057,970, of which more than $2.85bn were not taken as deductions and never will be. Tax law properly limits charitable deductions," he said in his statement.
His federal income tax for the year was $1,845,557 and returns for previous years are "of a similar nature" in respect to contributions, deductions and tax rates, he said.
Trump has never released his tax returns, which is traditional for presidential candidates in the US. He has said he would release them when an IRS audit of his returns is complete.
Buffett has challenged the candidate to release his returns.
Buffett noted in his statement: "I have been audited by the IRS multiple times and am currently being audited. I have no problem in releasing my tax information while under audit. Neither would Mr Trump – at least he would have no legal problem."
The Trump campaign has yet to comment on Buffett's statement.
© Copyright IBTimes 2023. All rights reserved.