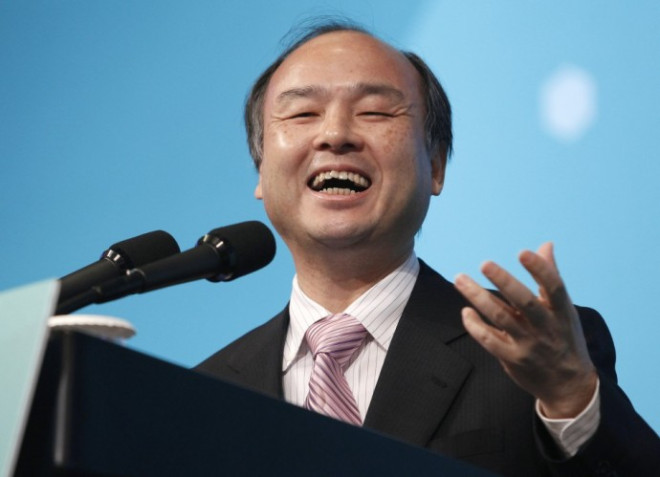 Japanese billionaire Masayoshi Son has made several billions of dollars from his investment in Chinese e-commerce giant Alibaba, prompting fans to call him the Warren Buffett of Asia.
Son's SoftBank made a $20m (£11.8m, €14.4m) investment in Alibaba 14 years ago, when the web portal was in its infancy. The company grew as the biggest e-commerce group in China and has recently filed for an initial public offering in the US.
At present, Alibaba has an expected valuation of over $160bn and SoftBank's 34.4% stake in it is estimated at about $57.8bn, according to Bloomberg's calculations.
Even Alibaba founder Jack Ma or his fellow executives or even venture capital backers like Silver Lake Management did not achieve Son's return on investment, Bloomberg noted.
The deal further enhances Son's reputation as one of the world's savviest investors and provides more capital to a man on the hunt for deals.
"The guy is the Warren Buffett of Asia," the news agency quoted as saying Greg Tarr, managing partner at seed fund CrossPacific Capital in Palo Alto.
"In venture capital, the way we measure success is how much was put in initially and what's the return. Every now and then you have something worth 500 times, like a Twitter or an Alibaba."
SoftBank was founded in 1981 as a software retailer, and the company is currently operating as a phone company spanning two continents. In the US, Son acquired carrier Sprint in July 2013 to compete with top players Verizon and AT&T.
He is also interested in acquiring the majority stake in T-Mobile US and European wireless operators. Outside telecom sector, he made an $8.5bn offer for Vivendi SA's Universal Music Group, but was rejected.
Following the IPO of Alibaba, SoftBank will keep at least 30% stake in the company and represent a board seat.
Alibaba earlier filed an initial prospectus for a public offering of its shares in the US, which could be one of the largest share sale in history.
The company said it is seeking to raise $1bn in the IPO. However, the actual IPO amount is expected to be significantly higher.