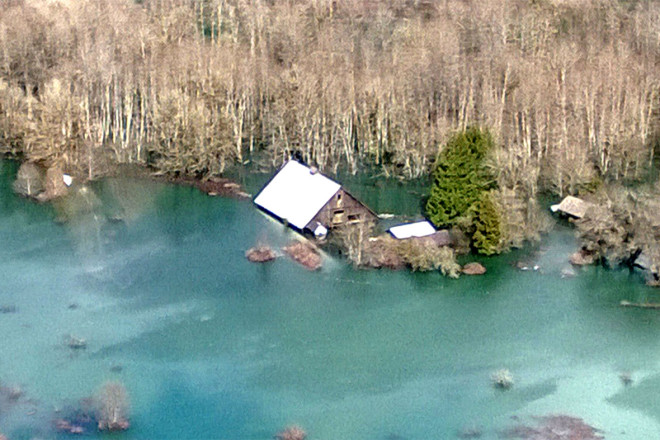 More than 100 people are still missing or unaccounted for following a massive mudslide in which eight deaths have been confirmed in the north-western US state of Washington.
A near-record rainfall for the area caused a 54m (177ft) deep wall of mud to sweep across the area near the fishing village of Oso, about 90km (55miles) north of Seattle.
Snohomish County emergency management director John Pennington said the figure did not mean that there will be so many injured or killed.
"It's a soft 108," Pennington told a news conference.
Eight bodies have been uncovered in the square-mile disaster area of rubble, rocks, trees and mud. About 30 houses were destroyed.
"The situation is very grim," said Travis Hots, Snohomish County District 21 Fire Chief. "We're still holding out hope that we're going to be able to find people that may still be alive. But keep in mind we haven't found anybody alive on this pile since Saturday in the initial stages of our operation."
At least 25 out of the 49 structures in the area hit by the mudslide were occupied full-time.
One firefighter told the Seattle Times: "It's much worse than everyone's been saying. The slide is about a mile wide. Entire neighbourhoods are just gone. When the slide hit the river, it was like a tsunami."
Authorities are doubting to find anyone else alive in the 15-feet deep muddy area.
The slide piled mud, rock and debris, blocking the flow of Stillaguamish River. The highway was closed in both directions.
The area has had problems in the past with unstable land.
The Washington State had just completed a project to secure an area from mudslides on the opposite side of last week's incident.
Washington state Lieutenant Governor Brad Owen has declared a state of emergency in Snohomish County.