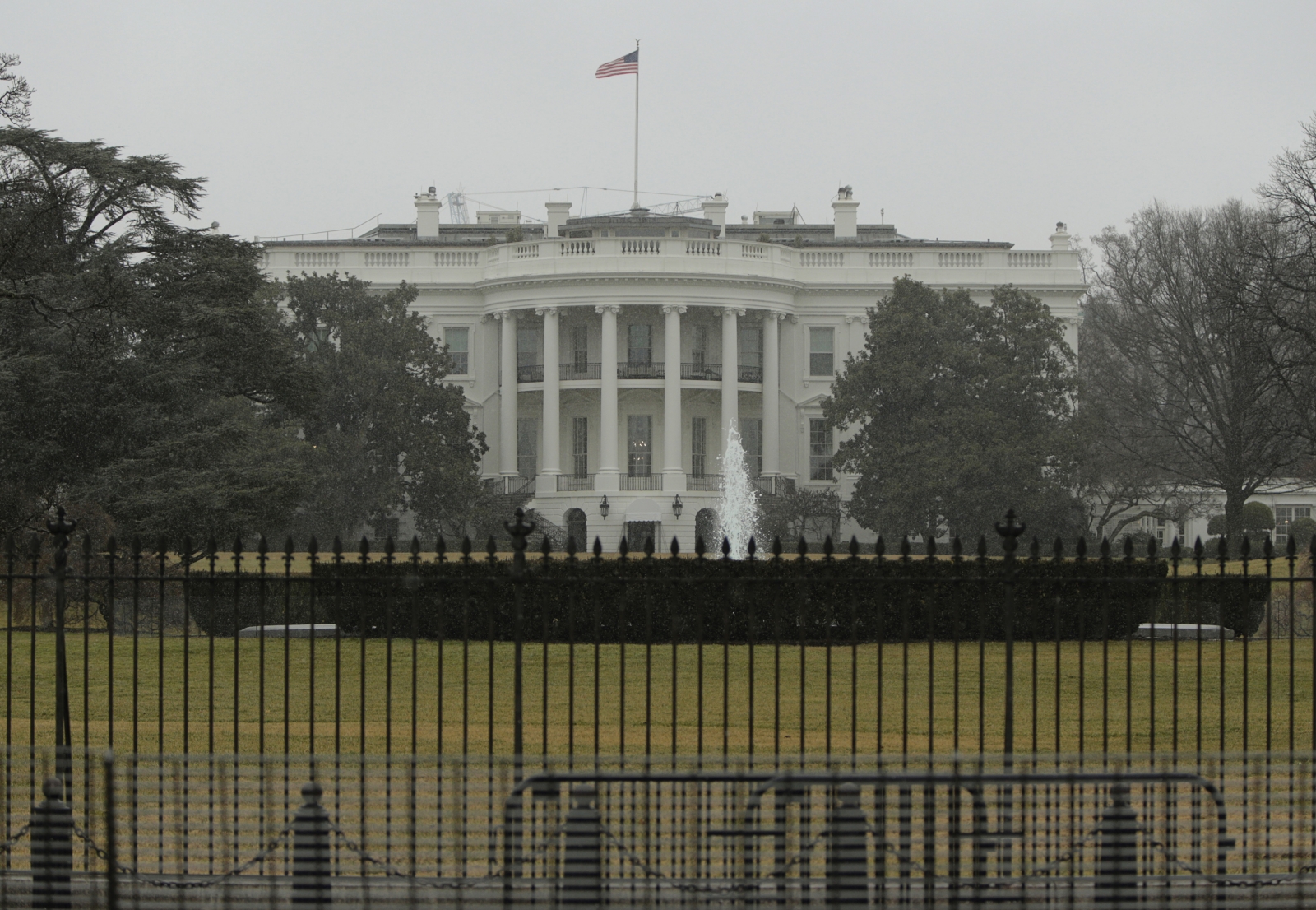 The White House, State Department and the US Capitol were all affected by power outages because of an explosion at a power plant in neighbouring state of Maryland.
Some power cuts were brief but others were lengthier, forcing evacuations, according to an AP report.
At the White House, backup generators needed to be switched on. Electricity in the press briefing room went off at lunchtime, darkening TV screens.
The chief spokesman confirmed that the outage "briefly had an impact on the White House complex."
Josh Earnest, White House press secretary said: "Things are slowly but surely returning to normal at the White House," adding that he was in the Oval with President Obama when it happened.
The Department of Homeland Security said the incident was not malicious in intent and denied it was an act of terrorism.
The State Department also lost power during the daily press briefing, so that spokeswoman Marie Harf had to talk to journalists in the dark.
Other districts were also affected. Metro, the city's transport operator, Metro, tweeted that several train stations were on backup power, with some traffic lights out of action.
The Smithsonian was evacuated and tweeted that the outage affected some of its museums.
The entire campus of the University of Maryland was affected, said officials.
D.C. Department of Homeland Security and Emergency Management spokeswoman Robyn Johnson said the explosion at the power plant in Charles County, which is run by the Southern Maryland Electric Cooperative was at the root of the problem.
About 8,000 customers in Washington were affected, Johnson said.
Utility company Pepco said it was investigating the incident.