As rescuers warn that the recovery of bodies from the Oso, Washington State landslide may take weeks or even months, here are ten landslides on an even greater destructive scale.
1941, Huaraz, Peru. Between 4,000 and 6,000 people died when a huge landslide caused the damming of the Santa River, which then failed and flood-water swept down to the sea taking everything in its path.
1949, Khait, Tajikstan. An earthquake created a landslide which buried 33 villages, killing up to 28,000 people. The true scale of the tragedy was not published until after the collapse of the Soviet Union.
1963, Monte Toc, Italy. 260 million cubic metres of rock suddenly fell down the side of Monte Toc in Northern Italy, falling into a dam and creating a 250-metre tsunami which claimed the lives of 1,918 people.
1966, Aberfan, Wales. The sudden collapse of a colliery spoil tip in Aberfan, Wales created a sudden flow of debris which destroyed the village school in minutes, leading to the loss of 116 children and 28 adults.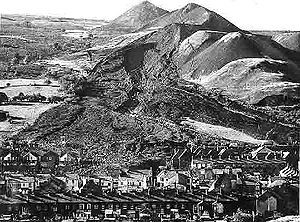 1970, Yungay, Peru: The Ancash earthquake triggered a rock avalanche which claimed the lives of some 22,000 people when it buried the town of Yungay.
1985, Armero, Colombia. When a volcano erupted it sent a series of volcanic mudslides down the slopes which combined and wiped out the town of Armero, killing around 23,000 people.
1999, Vargas, Venezuela. The Los Corales neighbourhood was buried under three metres of mud, and it is estimated that tens of thousands of people simply vanished, with huge numbers of homes being swept out to sea.
2010, Gansu, China. Heavy rainfall during the devastating floods in China led to a mud-slide that killed around 1,700 people.
2011, Rio de Janeiro, Brazil. Following a deluge in which a month's worth of rain fell in just 24 hours, a series of mud landslides similar to the one which hit Oso claimed at least 903 lives.
2013, Kedamath, India. Some 5,700 people died when flooding in Northern India caused huge landslides.
However it is feared that a landslide in the future may create death and destruction never previously known. If the volcano at Cumbre Vieja in the Canary Islands causes a gigantic rock, twice the size of the Isle of Man into the Atlantic, as scientists predict, it could create tsunamis which wipe out the entire Eastern seaboard of the United States – and even affect the UK.