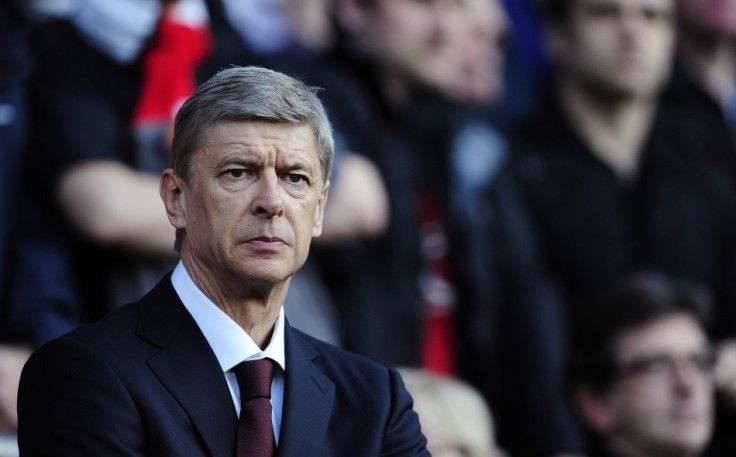 Striker Mohammed Adbellaoue has left the door open to a possible move to the Barclays Premier League, with the 26-year-old on Arsenal's radar amongst a host of clubs.
Abdellaoue has starred for Hannover since signing with the club in August last year, and this season he has already scored nine goals in the Bundesliga.
And while Arsenal have reportedly sent scouts out to watch Abdellaoue in the past, and is keeping an eye on the striker, he says he would consider moving to England if the timing and club were right.
"I have two years left on my contract. Perhaps I will get a new contract I don't know," he told the Daily Mirror.
"I play football and my agent takes care of that. If something else happens it will go through my agent.
"We will have to see if something comes and take it from there. I feel like I am playing well in Germany against a lot of good defences.
"I look at how the Premier League is and you never know before you try it but I have confidence in myself and big belief so if something happens you never know."
Arsenal appear to have recovered from their poor start to the season, shooting up the table to seventh after winning six of their last seven matches. But the side will be looking to bolster further in the January transfer window, to keep the pressure on the top four and get back into contention for a Champions League spot.
While the club have been connected with some big names for possible deals, including Yann M'Vila and Eden Hazard, Abdellaoue is less known on the transfer market, and should the hitman take Wenger's fancy, Arsenal will be able to get the star without paying over the odds.
Orginially from Norway, Abdellaoue began his footballing career at Norwegian side Skeid before moving to Valerenga in the same league. His deal at Hannover came after scoring 30 goals in 67 appearances, and Premier League clubs are starting to take notice after his top form continued.
Abdellaoue has also starred for Norway, making 18 appearances for the international side so far, and he had an unlucky miss when the ball hit the crossbar against Wales over the international break.