Watch Barack Obama call Emmanuel Macron to wish him support ahead of Sunday's election
"You never know, it might be that last day of campaigning that makes all the difference."
Former US leader Barack Obama called French Presidential candidate Emmanuel Macron to wish him good luck and give him advice as the first round of French elections draw near.
Footage of the call, from Macron's end of the conversation, was uploaded to Twitter yesterday (20 April) morning.
The one minute clip shows the En Marche! candidate sat at a desk in front of French and EU flags. Obama's call is transmitted through a conference speaker on the desk.
After exchanging pleasantries, Obama says: "The main message I have is to wish you all the best in the coming days and make sure, as you said, that you work hard all the way through because, you never know, it might be that last day of campaigning that makes all the difference."
Macron replies: "I do agree. I will do my best believe me and fight to the last minute. We will keep in touch and our teams will organise a new contact and see how to work together if I go into the run off [the 2nd round of voting in which the two leading candidates face off against each other]."
"Thank you very much. I do appreciate that you took the time," the former banker adds.
"Good luck," replies Obama.
Macron, currently leading in the polls, will hope that his public affiliation with Obama, much adored across France, will give him a final boost before Sunday's first round of voting.
It is likely that he will then face Marine Le Pen in the run-off. Le Pen is an admirer of Donald Trump and would like to take France out of the European Union.
Last night's murder of a French police officer on the Champs Elysees by an Islamist known to authorities came as the 11 presidential candidates were on television in a prime time debate.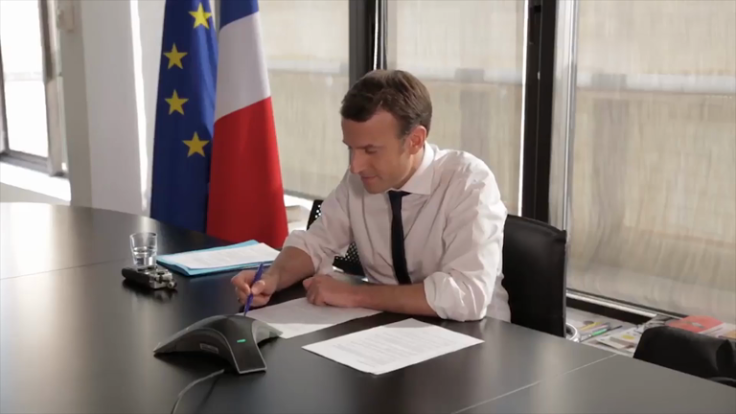 © Copyright IBTimes 2023. All rights reserved.