Dramatic footage has captured the moment a police officer, injured during a gang-related ammonia attack, administers first aid to members of the public caught up in the incident.
The WPC can be seen coughing and spluttering after the chemical was thrown from drink bottles outside a packed McDonald's restaurant in Northampton. The video was captured on her body-worn camera.
She can be seen helping a woman dazed by the attack as she pours water into her eyes.
The liquid was thrown by gang members from Wellingborough, Northamptonshire, who had targeted a rival Northampton-based gang.
Three men were convicted yesterday (16 January) at Northampton Crown Court of taking part in the attack, which happened last year at 4.30am on 23 July.
Ijuha Sterling-Campbell, 21, Jake Price, 22 and Frank Taylor, 25, all pleaded guilty to four charges of administering a poison or noxious substance with intent to injure.
Sterling-Campbell and Price each received sentences of two years and 11 months, while Taylor was jailed for two years and nine months. A fourth man Taishon Whittaker, 26, was found innocent of the same charges.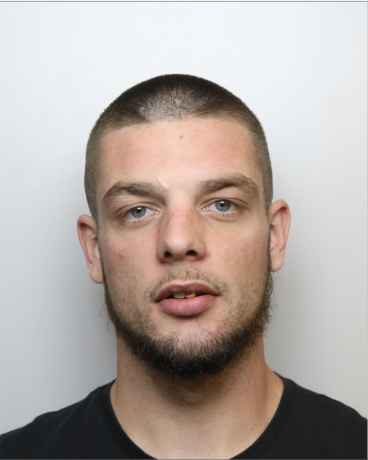 Two members of the public and two police officers were taken to hospital after the attack, although none sustained lasting injuries.
Prosecutors said the trio acted jointly in throwing ammonia, thought to be acid at the time, into the crowd.
Detective Sergeant Keith Morson of the Northamptonshire Police gang crime unit said: "This incident was a horrendous, indiscriminate attack, which left innocent members of the public who were enjoying a night out with severe reactions to a chemical thrown at them.
"There was a complete disregard for their safety and that of the two police officers who also suffered the effects of the substance.
"I want to take a moment to pay credit to those officers who placed the welfare of others over their own by administering first aid and who demonstrated great professionalism by securing and preserving evidence at the scene.
He added: "This type of incident, although rare, is the continuation of a worrying national trend."