Acid attacker Arthur Collins has been jailed for a further eight months after smuggling a mobile phone into his cell to call his reality star former girlfriend Ferne McCann.
Collins, 25, hid the phone, two sim cards and two memory sticks inside a crutch while he was on remand in September, before his trial for a reckless acid attack.
In December Collins was jailed for 20 years for scarring 22 people at an East London nightclub.
He admitted hiding the phone in the crutch he used after injuring his foot while on the run from the police after the attack. He spoke via a video link from his cell in maximum security HMP Belmarsh in South east London.
Audrey Mogan, Collins' lawyer, said he had used the phone to make private calls to his pregnant The Only Way Is Essex girlfriend Ferne McCann, who gave birth in November, Bromley Magistrates Court heard.
Mogan said: "He had this phone because he and his partner had been hounded by the media.
"He knows there was a phone in the cell but he knows the calls are recorded. Because of that, he was afraid that information would get out to the media."
Collins was sentenced today (17 January) for one count of possession of a prohibited item while in prison.
Judge Nicholas Heathcote Williams said: "The presence of a mobile phone or component part such as a Sim card has many implications, not only for the prison establishment, but also the wider environment.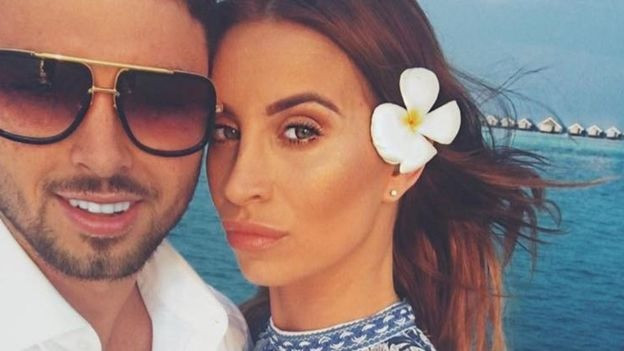 "It provides a prisoner or prisoners with an opportunity to communicate they would otherwise not have.
"This therefore allows them to act in a way prison is supposed to prevent them from doing."
Last month, Collins was found guilty at Wood Green Crown Court of five counts of wounding with intent to do grievous bodily harm and nine counts of assault occasioning actual bodily harm after throwing a corrosive substance over a crowd on a dancefloor.
He admitted throwing a liquid over a man he was arguing with at the Mangle E8 nightclub in Dalston on 17 April, but claimed he thought it was a date rape drug after overhearing men discussing spiking a woman's drink.