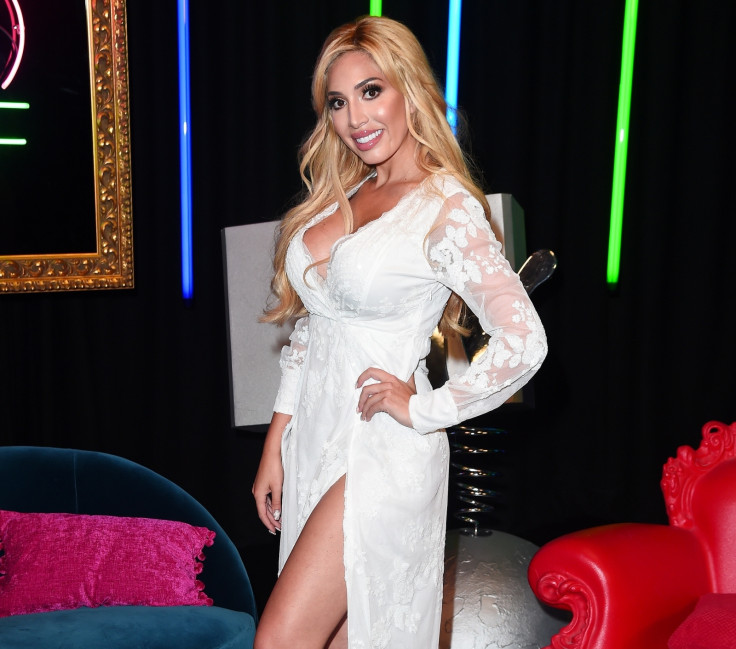 Farrah Abraham has been slammed on social media for "oversharing" on Instagram. Million Dollar Matchmaker star Patti Stanger wants the Teem Mom star to "shut the f--k up", if she wants to find love again in her life.
The 26-year-old entertainer recently broke up with her on-again, off-again boyfriend Simon Saran and is currently single. "I don't think there can be any way you can control her," Patti told In Touch Weekly. "Sometimes, a woman is most potent when she's not talking. If you're quiet, a man will slowly lure his way in."
During the first season of Million Dollar Match Maker, the real estate broker revealed that she "gave her [Farrah] the guy, you know Scott Eastwood's lookalike, so I don't know what she expected after that. She was like, 'oh yeah, well he's not famous — he's not good enough for me.'"
Despite the "oversharing" criticism, Farrah is not shying away from openly announcing the series of plastic surgeries she has undergone. After receiving a severe backlash for flaunting her vaginal rejuvenation and butt tightening procedure, the reality star has announced that "her boobs weren't on the list" of procedures.
"I've had some work done recently, but my boobs weren't on the list," the mother-of-one captioned an image revealing ample cleavage on Instagram while advertising a push-up bra. As usual, the Teen Mom star was slammed for "oversharing" her private life and glorifying plastic surgery. "Your face is the definition of plastic surgery," one fan commented.
Another follower of hers accused her of being an irresponsible mother for encouraging plastic surgery while her daughter is around. "What type of mother are you? Oh I know a very poor excuse of one. You're having so much plastic done that the next show we will see her on is botched up bodies... shame on you for your daughter having to see you like this and your disgusting way of treating people," the follower added.