'She's a cheater, selfish, greedy': Amir Khan's family lashes out at Faryal Makhdoom following split news
The boxer and his wife engaged in a bitter Twitter fight in which they accused each other of infidelity.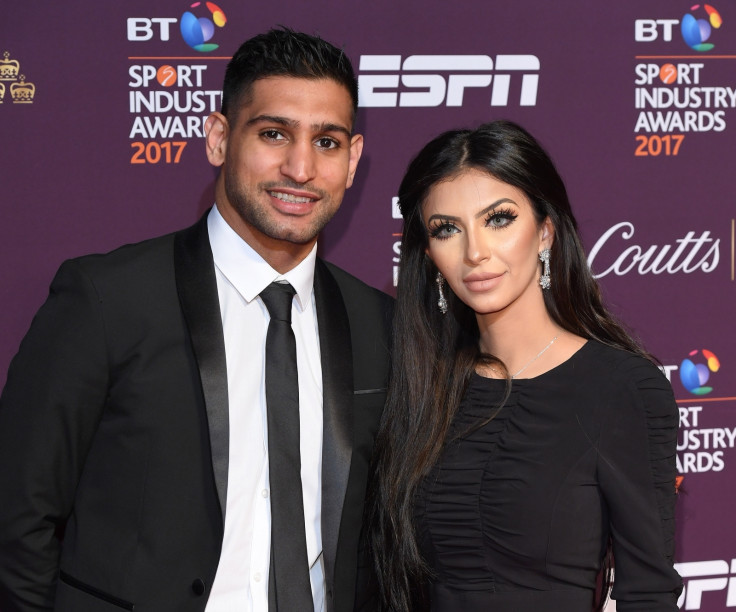 Faryal Mahkdoom has been very vocal about her issues with her husband Amir Khan's family, describing them as bullies who tried to destroy their marriage. So it came as no surprise, that when the British boxer confirmed that he was splitting from his wife of four years, his family were there to comment on the news.
A family source reportedly told the MailOnline that they were glad that Khan has finally come to his senses and described Makhdoom as the cause of his depression. "Amir and Faryal have split up. It's over. There have been problems in the relationship for a long time and they were headed for a separation. It's the best outcome," the individual said.
Also Read: Amir Khan and Faryal Makhdoom split: Timeline of family feud that led to collapse of marriage
"Faryal is evil. She took control of Amir and drove him to the extent where he has suffered depression," another source opined. "Amir was almost held hostage by in-laws and was given 'either with us or against us' situation to decide between his family and in laws."
The source claims that Makhdoom made it very clear that she was only interested in Khan's money and fame. "We told Amir [sic] that she's a bad choice.
"We all make mistakes. Its good Amir has reached to the conclusive fact that she's a cheater, selfish and greedy. This was bound to happen," the source added.
Following a very public spat on Twitter on 4 August, in which the 30-year-old athlete accused his wife of cheating on him with fellow boxer and rival Anthony Joshua, Khan posted a video on Snapchat confirming that he had split from her.
"I'm not happy at the way I get treated by her and everything else... but look, I wish her all the very best in the future," he said in the clip after confirming that the earlier tweets were not the result of a hack but genuine.
© Copyright IBTimes 2023. All rights reserved.