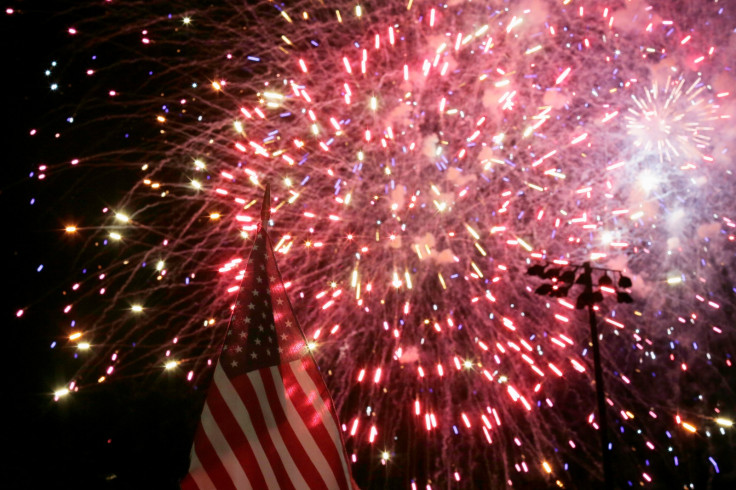 Fourth of July will be celebrated across the US by Americans, who will participate in parades, hold barbeque parties and would enjoy fireworks to commemorate the declaration of independence. But the commemoration seems incomplete without the iconic Macy's Fourth of July fireworks, which is held each year in New York.
Although the view is mesmerising and is great to be watched live, those who wish to be part of it sitting in the homes can simply do so by turning on to NBC. The 40th annual fireworks gala is scheduled to start at 9.25pm ET over East River, New York.
Click here for information about viewing areas in New York. To watch it live on TV, tune into NBC at 8pm ET. In case you are spending the long weekend with friends and family outdoors, you can watch the event via live stream on NBC's official website by clicking here.
The TV event will include performances from Kenny Chesney, Meghan Trainor, 5 Seconds Of Summer, Pitbull and DNCE.
Brief history of US Independence: Considered one of the most significant holidays in the US, Fourth of July is a federal holiday and is celebrated as Independence Day to commemorate the adoption of the Declaration of Independence and freedom from Great Britain. On 4 July 1776, the declaration was formally adopted by 12 colonies with New York becoming the 13th colony and approved of it on 19 July.