Watch: Mammoth whale pushes diver to protect her from deadly tiger shark attack
Sixty-three-year-old marine biologist Nan Hauser was filming in the ocean when the incident took place.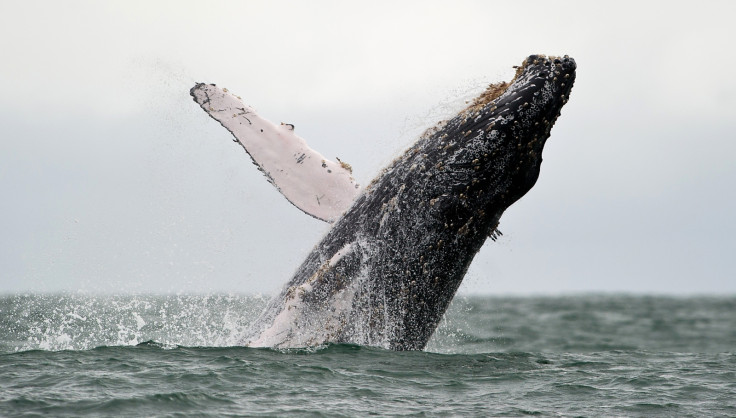 Whales are known to be intelligent marine creatures, but a stunning new clip of a humpback whale apparently saving a diver from a shark shows how these creatures could display their extraordinary instinct to protect, even in the most unlikely scenarios.
The incident is from last September when marine biologist Nan Hauser took a trip to the Cook Islands in the South Pacific to study whales and make a nature film. Hauser was swimming in the ocean when she suddenly saw a massive 25-tonne humpback whale making an approach towards her.
While the 63-year-old was trying to gauge what was happening, the whale started nudging her forward, National Geographic reported. It even tried tucking her under its pectoral fin and manoeuvring her out of the water.
A frightened Hauser had no clue why the whale was reacting this way.
"I tried to get away from him for fear that if he rammed me too hard, or hit me with his flippers or tail, that would break my bones and rupture my organs," she told The Independent. "If he held me under his pectoral fin, I would have drowned."
The whole incident continued for 10 minutes and was captured on Hauser's camera. However, when she finally made it out, a bit scratched and bruised, she saw three tails moving in the water — two were of the whale's and one was that of a 15ft tiger shark.
After reviewing the footage of the encounter, Hauser firmly believes that it was the creature's deliberate effort to steer her away from a potentially deadly shark attack. "Maybe the shark wasn't going to attack me but he [the whale] was trying to save my life," National Geographic quoted her as saying.
The marine biologist says the encounter was unlike anything she had experienced during her 28-year long career. She even notes that this could be the first-ever incident of a humpback whale displaying its protective instinct towards humans.
While it is impossible to say what the exact intention of the creature was, it is worth noting that humpback whales have shown their protective side in the past, particularly towards their fellow creatures, seals and dolphins.