The Philippines' most active volcano has been spewing lava and creating plumes of ash since it first started rumbling on Saturday, 13 January, with researchers expecting a major eruption to take place in the next few days. The Philippine Institute of Volcanology and Seismology issued a level-three warning regarding Mount Mayon, which lies around 500km southeast of the capital Manila.
Authorities have evacuated more than 38,000 people from nearby villages and issued strict warnings against people going anywhere close to the volcano.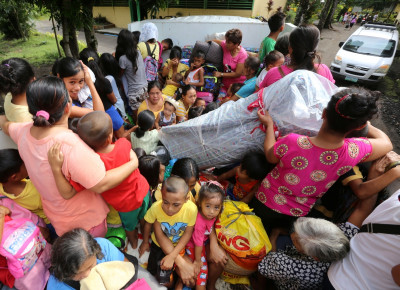 The local volcanology agency said that lava had flowed more than 2km down the side of the mountain and the flow is expected to increase. Renato Solidum, who heads the volcanology institute, said a steam-driven explosion on Saturday would have caused the lava to flow at increased speeds. "It means the magma is very fluid, so lava will go down faster and reach down faster," he told the Inquirer.
Solidum had previously opined that the lava flows were generated by fragments breaking off and crashing on lower slopes, but warned that based on current gas readings, an "explosive" eruption could be triggered.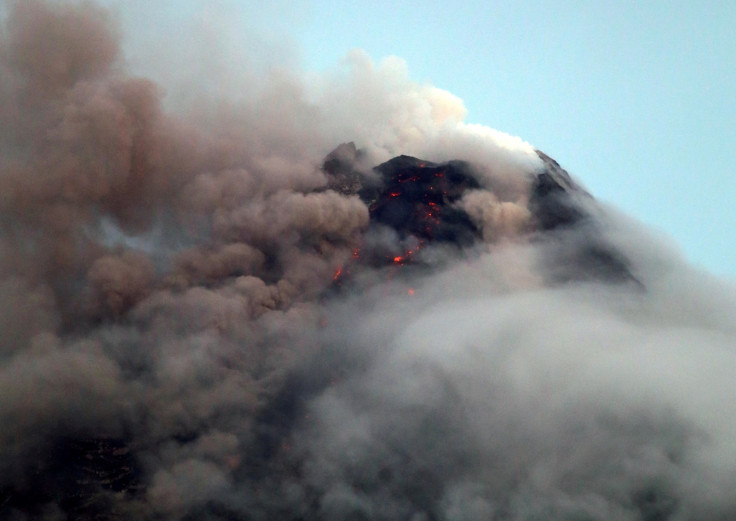 "The real factors are how fast magma rises and the gas content, but we don't see it reaching the scale of the 1814 eruption (which killed 1,200). It won't be the worst-case scenario," he said.
Office of Civil Defense regional director Claudio Yucot said the eruptions were being described as "beauty juxtaposed with danger".
The region of Albay, which is home to Mount Mayon, has been under a state of calamity since Tuesday, 16 January, and the local government claimed that they could face "financial depletion" by the end of the week.
Cedric Daep, head of Albay Pulic Safety and Emergency Management Office (Apsemo), said the calamity fund for the province was not enough to support disaster operations and they would be forced to turn to the national government for support.
Mayon has erupted around 50 times in the past 500 years, with some of the volcanic episodes causing massive damage to both life and property.
Previously, a 2013 eruption led to the death of five climbers who were attempting to reach the summit despite danger warnings. Earlier, a violent eruption in 1814 led to the death of 1,200 locals and destroyed the town of Cagsawa.