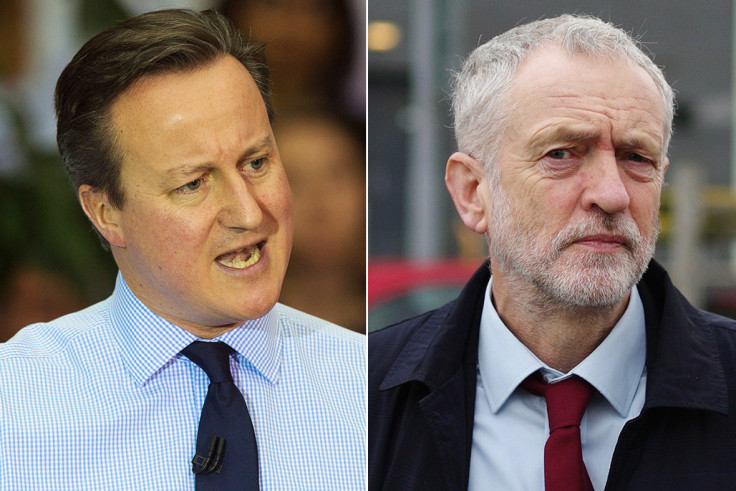 The starting gun has been fired for the forthcoming EU referendum campaign and the historic ballot is expected to dominate debate when David Cameron and Jeremy Corbyn clash in the House of Commons on 24 February.
The prime minister has already faced MPs after securing his renegotiation deal from Brussels and gave his first public address to workers of telephone giant O2 at the firm's UK headquarters in Slough on 23 February.
Number 10 was reportedly furious when Mayor of London Boris Johnson threw his support behind a Brexit ahead of the 23 June vote, while some claimed Cameron's "no agenda" line to the Commons was in fact a thinly veiled jibe against Johnson and his rumoured Tory leadership ambitions.
But the prime minister took a diplomatic tone when he was quizzed about the situation in Slough. "He is a great friend of mine, he is a great Mayor of London," the Conservative leader said. "But on this issue I think he's got it wrong, and I think he's reached the wrong conclusion."
Cameron will be boosted by a report from NatCen Social Research, which concluded that the British electorate are "deeply" Eurosceptic but may vote to remain in the EU regardless.
The analysis, which used data from the 2015 British Social Attitudes survey, found 60% of voters would choose to "continue" as an EU member, while only 30% believed the UK should "withdraw" from the 28-nation bloc.
---
From immigration to UK sovereignty – what David Cameron's deal means
---
It seems Corbyn, who voted to leave the European Economic Community in 1975, takes a similar position to the electorate. Until his shock leadership victory, he would have been expected to join the "leave" camp.
But the Labour leader has promised his party will back a "remain" vote regardless of Cameron's "largely irrelevant" deal.
Former Labour home secretary Alan Johnson has become the party's main cheerleader for "remain". As the chief spokesman for "Labour In", he warned 50,000 manufacturing jobs could be lost if the UK broke away from Brussels.
"For UK manufacturing jobs, our EU membership is absolutely critical. Two thirds of British jobs in manufacturing are dependent on demand from Europe," he claimed during a speech at an Airbus factory in Bristol. That's two thirds of our manufacturing base reliant on that single market access and Britain's membership of the EU. That's over one-and-a-half million manufacturing jobs here in Britain."
Meanwhile, Justice Secretary Michael Gove has challenged Cameron over the legality of his EU deal. The top Tory warned that until the settlement was embodied in treaty change, the European Court of Justice could strike it down.
He told BBC News: "Ultimately, it is a matter of EU law and British law that only treaties have effect and because these agreements that have been reached are not yet treaty changes the European Court could take a different view."
You can watch PMQs on BBC Parliament, BBC2's Daily Politics, Parliament TV and Sky News from 12pm (GMT). Also make sure to follow @IBTUKPolitics for live reaction and commentary on the debate.