Watch President Trump meet British Prime Minister Theresa May
The meeting to talk trade will be Trump's first diplomatic meeting with a foreign leader as president.
President Donald Trump will hold his first diplomatic meeting with a foreign leader, Britain's Prime Minister Theresa May, on Friday.
A press conference following their talks on trade and other matters will be live streamed at 1:00pm EST/6pm GMT.
May meets with Trump just a week after his inauguration, making her the first foreign leader to visit the new president. The two nations are seeking closer ties and are planning to talk about a potential trade deal after Britain's decision to leave the European Union last June.
"I'm meeting with the PM tomorrow but I don't have my commerce secretary and they wanna talk trade – so I'll have to handle it myself," Trump told a Republican Party retreat in Philadelphia on Thursday evening.
May pushed for a trip to Washington after being put on the diplomatic back foot after UK Independence Party MEP Nigel Farage became the first British politician to meet Trump in November 2016 after the Republican's election win.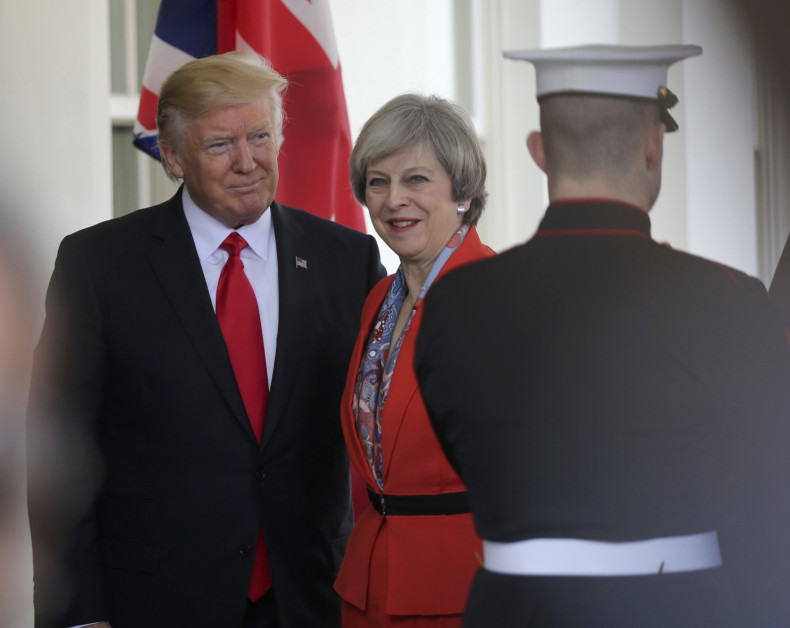 Farage played a central role in the pro-Brexit campaign and joined Trump on the US election trail. Trump drew similarities between the populist Brexit movement and his own race for the White House.
Trump even suggested Farage could be the UK's ambassador to the US after their meeting in November – a proposal quickly shot down by the Prime Minister's office.
You can watch a live stream the press conference held by President Donald Trump and Prime Minister Theresa May following their talks at 1:00pm EST/6pm GMT on C-Span or the Sky News live stream below.