Facebook CEO and famous college dropout Mark Zuckerberg has posted a video showing the moment he found out he got accepted into Harvard. The video, captured by his dad Edward about 15 years ago, shows a teenage Zuckerberg wearing his signature grey T-shirt and a pair of plaid pajama bottoms nervously opening the email that would confirm his acceptance into the prestigious college.
"Yay," he says flatly in video. "I got accepted."
Meanwhile, his proud dad screams with excitement and continues to film "one of the newest members of Harvard's class of 2006" sitting on the edge of his bed in front of his old-school computer.
Zuckerberg eventually went on to create Facebook with a group of friends while he was a sophomore at Harvard in 2004. He then moved to Palo Alto, California, to focus on his social media website and dropped out of the Ivy League university indefinitely in 2005.
Now 33, the founder of Facebook and one of the most influential tech executives in the world will head back to Cambridge next Thursday to address graduates at the university's 336th commencement ceremony. He will also finally get an honorary Doctor of Letters degree.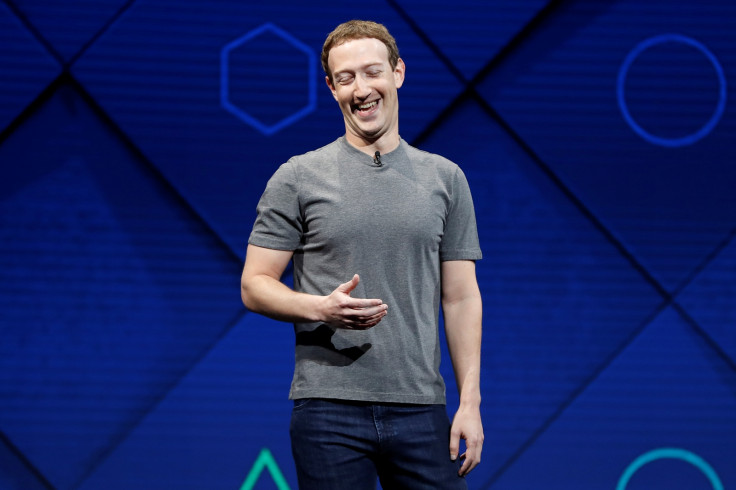 Amid the slew of user comments and likes, one Facebook user wrote: "Hope your parents are going with you to capture this full circle moment."
"Oh, they'll be there. They've been waiting for me to get a degree for a long time," Zuckerberg replied.
Dan Sachs, another Facebook employee and Harvard graduate said founding the social media network was a "very roundabout way to avoid Harvard's core curriculum."
"That was definitely not my plan," Zuckerberg responded. "Although before I went to college, my mom bet me I'd drop out and my younger sister bet me she'd finish college before me. I bet them I'd get a degree. Now I suppose the cycle in complete."
While some users inquired about his old school monitor and jumbled setup of computer towers and monitors, others said the star of the video was the adorable family dog, Coconut.
"Nice pajama pants," one user wrote. Zuckerberg quickly replied: "I think I still have those pajamas. But you know what I definitely still have? That grey tshirt."
In March, Zuckerberg and fellow Harvard dropout, Microsoft co-founder Bill Gates, starred in a promo video for the university.
"They know we didn't actually graduate, right?" Zuckerberg tells Gates in the video. Gates returned to the Ivy League School in 2007 as a commencement speaker and received an honorary degree as well.
"Oh, that is the best part," Gates said. "They actually give you a degree. You just put that degree on your resume and it looks great."