Mark Zuckerberg has posted a lengthy manifesto on his Facebook page outlining some of the various challenges faced by the world today and spell out measures that Facebook can take to try and address them. In a nearly 6,000-word letter, Zuckerberg said Facebook is looking to develop "social infrastructure" to help people build a global community, bring humanity together and help solve some of the world's biggest problems.
"Facebook stands for bringing us closer together and building a global community," Zuckerberg wrote. When we began, this idea was not controversial. Yet now, across the world there are people left behind by globalisation, and movements for withdrawing from global connection.
"For the past decade, Facebook has focused on connecting friends and families. With that foundation, our next focus will be developing the social infrastructure for community - for supporting us, for keeping us safe, for informing us, for civic engagement, and for inclusion of all."
Zuckerberg's lengthy, yet vague plan touches on various key issues, from tackling terrorism and inequality to encouraging civil engagement and addressing fake news.
The letter has also fanned speculation that Zuckerberg may be considering a role in politics - a rumour that he has previously shot down.
Here are some of the key takeaways from Zuckerberg's plan to help solve some of the world's biggest problems with Facebook:
1. Building supportive communities
"A healthy society also has many layers of communities between us and government that take care of our needs. When we refer to our 'social fabric', we usually mean the many mediating groups that bring us together and reinforce our values."
Zuckerberg said there has been a "striking decline" in key social infrastructure of local communities over the past few decades.
To address this issue, the Facebook CEO says online communities and "very meaningful" Facebook groups are a "bright spot" that can strengthen existing physical communities and form new ones by "helping people come together online as well as offline".
2. Safety checks
As today's threats becoming increasingly global, Zuckerberg says "problems like terrorism, natural disasters, disease, refugee crises, and climate change need coordinated responses from a worldwide vantage point", adding that "no nation can solve them alone".
Facebook, he argues, is in a unique position to help address some of these problems due to its consistently growing number of users, sheer amount of communication on the platform, and ability to quickly reach people across the globe.
He noted Facebook's deployment of amber alerts to rescue kidnapped children, features like Safety Check to help users alert loved ones of their statuses during an emergency and recently added tools to help people find and offer shelter, food and other resources. However, the social media network has also been used to live stream torture, suicides, rapes, bullying and other harmful behaviour.
3. Using AI to detect terrorist and dangerous content
Facebook currently relies on its users for the most part to flag illegal content such as posts designed to recruit or glorify terrorism. However, the company is planning on eventually tapping artificial intelligence (AI) to help detect such content to flag to moderators.
"Right now, we're starting to explore ways to use AI to tell the difference between news stories about terrorism and actual terrorist propaganda so we can quickly remove anyone trying to use our services to recruit for a terrorist organization," he wrote. "This is technically difficult as it requires building AI that can read and understand news, but we need to work on this to help fight terrorism worldwide."
He added that it will take "many years" to fully develop such a system.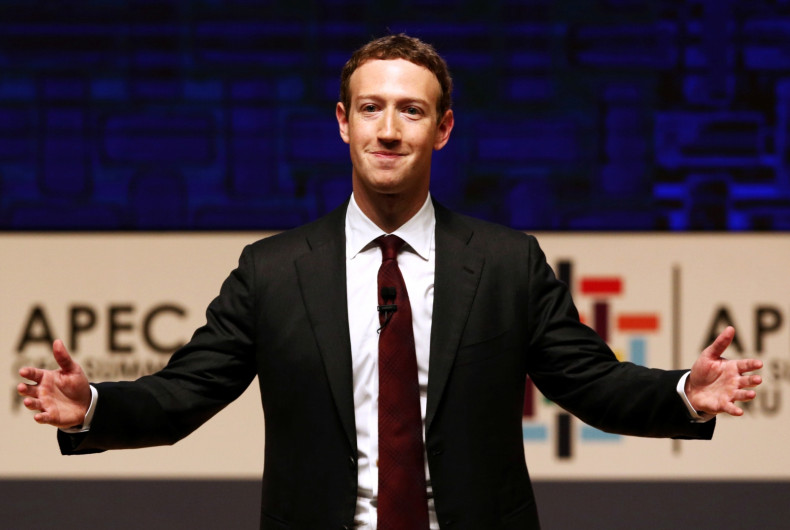 4. Dealing with fake news and sensationalism
Zuckerberg also touched on the "fake news" phenomenon for which Facebook continued to garner criticism in recent months. Discussing "fake news", sensational headlines and accuracy of information, he said social media offers more diverse viewpoints than traditional media. However, it "rewards simplicity and discourages nuance".
"At its best, this focuses messages and exposes people to different ideas. At its worst, it oversimplifies important topics and pushes us towards extremes. If this continues and we lose common understanding then even if we eliminated all misinformation, people would just emphasise different sets of facts to fit their polarized opinions."
Facebook recently started tackling the spread of sensationalism in its News Feed by checking if people are reading the article before sharing it. If they do, the story is given more prominence in the News Feed. He also pledged to help the news industry to make sure it continues uncovering new information and analyses it.
5. Boosting civil engagement
Zuckerberg said Facebook is also well positioned to help encourage civil engagement and public participation in local politics.
Besides developing tools to help people register to vote, he said Facebook also helps "establish dialogue and accountability" between citizens and elected leaders and has been used to organise demonstrations such as the recent Women's March.
"In recent campaigns around the world — from India and Indonesia across Europe to the United States — we've seen the candidate with the largest and most engaged following on Facebook usually wins. Just as TV became the primary medium for civic communication in the 1960s, social media is becoming this in the 21st century."
6. More customisation in personal settings
Facebook has drawn criticism in the past year over allegations of "racially biased censorship", taking down newsworthy videos related to Black Lives Matter and police violence and blocking photos such as the iconic 'Napalm girl' photo and a picture of the historic naked Neptune statue over nudity.
"These mistakes are almost never because we hold ideological positions at odds with the community, but instead are operational scaling issues," he said.
Zuckerberg said the social media network plans to evolve its community standards to make them more personalised and culturally relevant to different communities.
"The idea is to give everyone in the community options for how they would like to set the content policy for themselves. Where is your line on nudity? On violence? On graphic content? On profanity? What you decide will be your personal settings. We will periodically ask you these questions to increase participation and so you don't need to dig around to find them. For those who don't make a decision, the default will be whatever the majority of people in your region selected, like a referendum."
Figuring out what users are comfortable with in different parts of the world will involve combining "a large-scale democratic process to determine standards" and "AI to help enforce them".