Watch: ULA kicks off 2018 by launching US spy satellite on a secret mission that no one knows about
The spy satellite belongs to one of the most secretive US government department – the National Reconnaissance Office.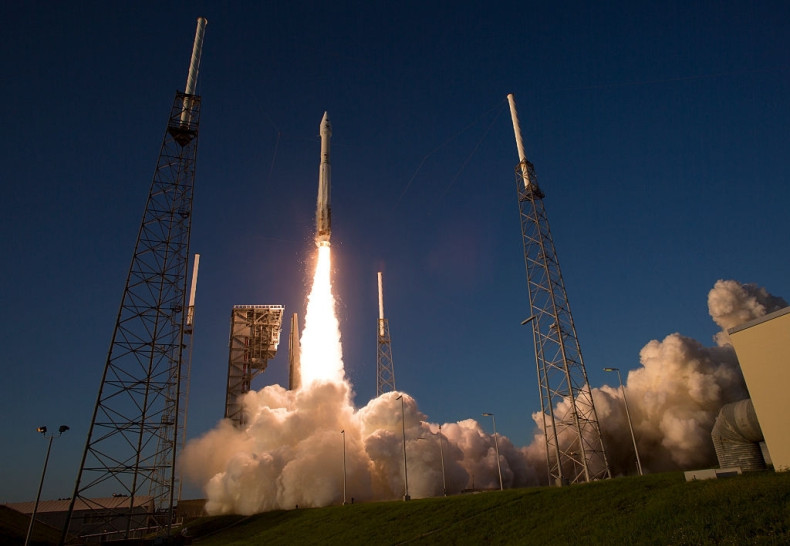 America's fleet of spy satellites just welcomed a new equally secretive member into space. United Launch Alliance (ULA) kicked off 2018 by launching the very first US spy satellite of the year into space on 12 January, Friday.
ULA's Delta IV rocket lifted off from the Vandenberg air force base in California, sending the spy satellite – NROL-47 – into space. However, the launch came after strong winds and an issue with a ground-system valve.
Unlike the spy satellite launched by SpaceX earlier in the month, the NROL-47 satellite's belongs to one of the most secretive branch of the US government – the National Reconnaissance Office (NRO) – which manages the US' fleet of spy satellites. NRO's missions are usually very secretive and the NROL-47 spacecraft is no different. So far, no details about the satellite's mission, orbit or even time in space have been disclosed.
The NROL-47 launch was ULA's 27<sup>th mission for the secretive NRO. ULA's Delta IV rocket is powered by one common booster core and two solid rocket motors, which are built by Orbital ATK.
"The common booster core was powered by an RS-68A liquid hydrogen/liquid oxygen engine. A single RL10B-2 liquid hydrogen/liquid oxygen engine powered the second stage. The booster and upper stage engines are both built by Aerojet Rocketdyne. ULA constructed the Delta IV Medium+ (5,2) launch vehicle in Decatur, Alabama," ULA said in a statement.
Unlike Space X's recent Zuma mission, which appears to have been a failure, the NROL-47 launch was successful. Although it is still unclear about what exactly went wrong with the mission, there are some speculations abound about the fate of the stolen satellite.