Waymo is collaborating with Intel to build level 4 fully autonomous cars
The computer maker will be providing processors and other hardware for the project.
Intel has announced a collaboration with Google's parent company Alphabet, which is working on its own fully autonomous car under the Waymo brand. The computer hardware maker will provide the processing components for this project.
Waymo's self driving Chrysler Pacifica minivans already have Intel's hardware, but this announcement makes the collaboration formal. The minivans make use of Intel branded Xeon processors, Arria FPGA chips for image analytics, and Gigabit Ethernet and XM modems for connectivity, Intel said.
"With 3 million miles of real-world driving, Waymo cars with Intel technology inside have already processed more self-driving car miles than any other autonomous fleet on U.S. roads," wrote Intel CEO Brian Krzanich in a post released by the company.
Waymo said that working closely with Intel in-house will make it possible for the company to make use of the exact components that best suit self-driving tech, noted a report by the Verge.
Considering 90% of vehicular accidents are caused by human error, self driving cars are an important development, Krzanich said. A driverless future is "one of the big promises of artificial intelligence", he wrote.
"Given the pace at which autonomous driving is coming to life, I fully expect my children's children will never have to drive a car. That's an astounding thought: Something almost 90 percent of Americans do every day will end within a generation. With so much life-saving potential, it's a rapid transformation that Intel is excited to be at the forefront of along with other industry leaders like Waymo*, Krzanich said.
The news of the collaboration sends out two messages, according to the Verge. First, Intel is fast becoming a computing firm that is looking to stay at the forefront of automation and related tech. Second, Waymo is serious about its fully autonomous vehicle to the point that it is building its own proprietary computer technology that will include integrating Intel's processors into its own platform.
Apart from the Waymo deal, Intel is also making headway into self driving and autonomy with the chip maker acquiring Mobileye, an auto-visual company, for $15.3bn (£11.31bn). The deal is said to have closed in June this year.
Intel is also said to be developing its own self driving cars outside of the Waymo deal. Its vehicles are reported to be level 4 automated — where all aspects of driving are auto-controlled with no need for human intervention — self driving cars that it says will hit the roads later this year.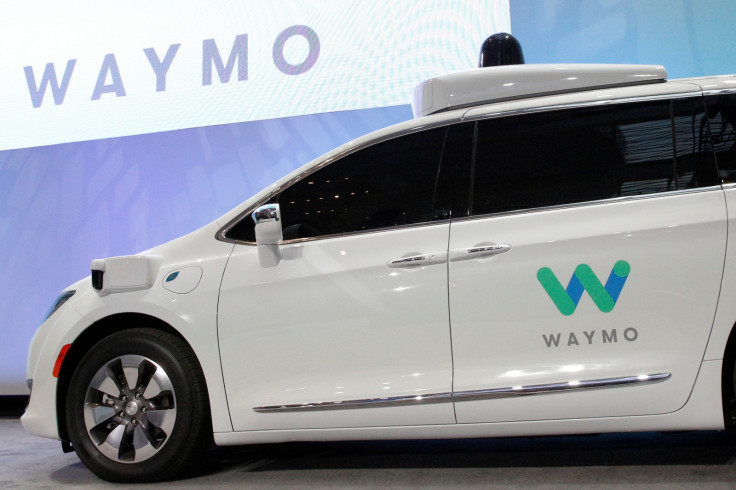 © Copyright IBTimes 2023. All rights reserved.