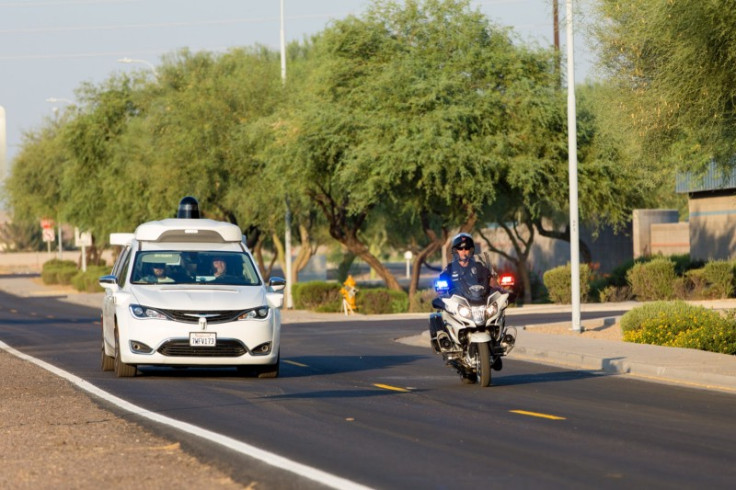 Self-driving cars developed by Google's autonomous vehicle company, Waymo, are being taught how to recognise emergency vehicles.
Teaching its cars how to interact with emergency vehicles like ambulances, police cars and fire engines has been a priority for Waymo for several years, but only now is it giving an insight into how the cars are trained.
The company's first 'emergency vehicle testing day' recently saw Waymo's self-driving Chrysler minivans observe police cars, motorcycles, ambulances, fire engines and undercover vehicles as they followed, passed and drove ahead of the autonomous fleet.
Waymo explained: "As these emergency vehicles drove around, our sensors collected samples at various speeds, distances, and angles - all with the goal of building up a library of signals to help teach our self-driving cars to respond safely to emergency vehicles on the road."
The company claims its vans can hear "twice as far" as they could with Waymo's previous generation of self-driving technology, and with new sensors they are being taught how to work out which direction the sirens are coming from. "Being able to gauge the direction of an oncoming fire truck or ambulance allows our self-driving vehicles to make smarter and safer decisions," Waymo says.
"For example, our vehicles may pull over if an emergency vehicle is coming from behind, but yield at an intersection if our sensors detect sirens coming up ahead."
As well as hearing emergency vehicles, Waymo's cars use the same camera, radar and lidar systems used to navigate the roads to spot police cars and ambulances. "These advanced sensors allow us to both reliably detect emergency vehicles in real-time, and collect better information to train our software."
That way, Waymo says, its cars can recognise types of emergency vehicle they may never have seen before. They is key to making Waymo's self-driving systems an international success, as they will be able to identify emergency vehicles in different countries without being specifically told which vehicles are used by which police force, for example.