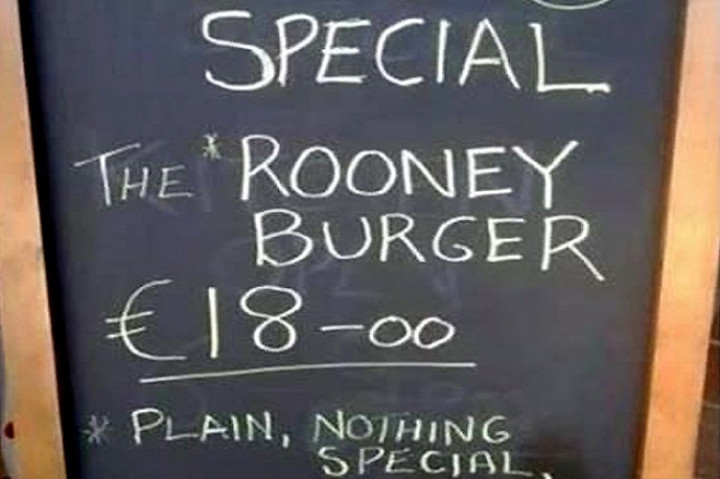 If Wayne Rooney fancies a lengthy comfort eating session following an abysmal World Cup for England in Brazil, then he might want to avoid the brand new 'Rooney Burger.'
To mark the Three Lions' woeful showing in Brazil, the so-called talisman in the squad of the flops has had a dish named in his honour.
The Rooney Burger is 'plain, nothing special and overpriced,' promise its creators at Chicken Lodge in Manchester.
One Rooney Burger will set you back £18 - which is way much more than the average price of a chicken-based fast food meal at such establishments.
Unveiling the let-down burger on Facebook, Chicken Lodge revealed it was planning a Steven Gerrard burger on a similar theme.
One user quipped about the Gerrard burger: '[It] should be the same, but also out of date.'
A perfect summation of the misfiring England stars who let down the country so badly, some might say.
Rooney admitted he felt "empty" following England's exit from the World Cup after only two games.
The team simply had no idea how to deal with Luis Suarez for Uruguay, as boss Roy Hodgson watched his side slide to a 2-1 defeat last week.