Wayne Rooney is unconcerned with the criticism that has been directed his way this season and has called most of it 'rubbish'. The striker has come under scrutiny for his lack of form and that has been brought into sharper focus after Manchester United's back-to-back losses in the Premier League against rivals Manchester City and Watford.
The striker has been deployed in the number 10 role behind main striker Zlatan Ibrahimovic, but has failed to find success thus far. He has also found himself deeper in midfield during games and out wide as Jose Mourinho tries to accommodate other players. Rooney has managed just one goal in five appearances in the Premier League.
Mourinho has been urged to drop the United skipper for their upcoming clash against Leicester City, as experts believe Paul Pogba will be better suited with another midfielder playing alongside him. The England captain, however, is not concerned about criticism coming from outside the club, as he remains focused on working hard individually and along with the rest of the team to bring United back to winning ways after their back-to-back losses in the Premier League and Europa League.
"Yeah, I think I've had that my whole career – a little bit more of late, I think, but that's football. I listen to my coaches and my team-mates, the people around me, and I don't really listen to what a lot of people out there are saying because a lot of it is rubbish," Rooney told MUTV.
"I have to focus, work hard, of course, and I've done that throughout my career. I've worked hard and tried to do my best for the team.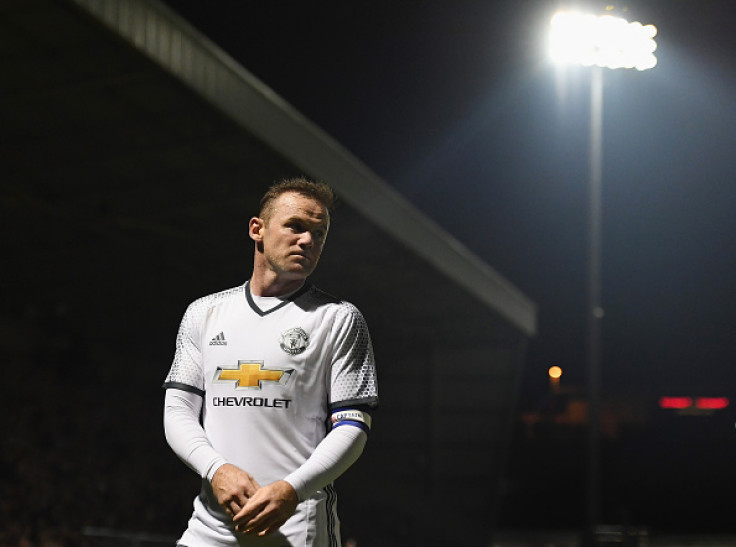 "I've done that [played in different positions] throughout my career. I feel I can play in all positions but I think the manager has made it clear either I'll play up front or in the No 10 and that's where he sees me playing. As I said before, it's not just myself – the whole team is going in and working hard. We had a bad week but we've been working hard to put that right," he added.