Martin Keown claims Manchester United player is holding Old Trafford club back
Rooney has come in for severe criticism in light of his recent performances.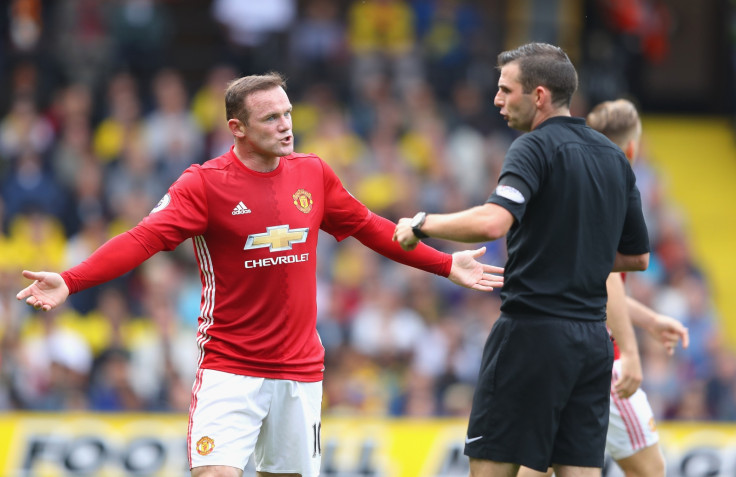 Ex-Arsenal defender Martin Keown thinks Wayne Rooney is holding Manchester United back when he plays in the No 10 role. The Reds captain has been widely criticised for his uninspired performance against Watford on Sunday (18 September) and Keown thinks Rooney has already reached a crossroads in his trophy-laden career.
The player-turned-pundit claimed that England's all-time top goalscorer lacks the "spark" needed to play as a forward, while he also pointed to Jose Mourinho's pre-season claims that he would not start Rooney in a midfield role as further evidence for his current predicament.
"It seems Rooney has lost some of his spark, change of pace and extra determination and he doesn't play with the same edge as he used to," Keown told the Daily Mail of the United star. "He is struggling to influence the game high up the pitch so, yes, I think playing him as a No 10 is holding back United."
Keown recommended Rooney switch to a midfield role, but admitted that was unlikely in light of Mourinho's comments during his introductory press conference over the summer. "Paul Scholes dropped further back into the midfield towards the end of his career so it would seem the natural thing for Rooney to do," he said. "But Mourinho said at the start of his tenure that Rooney isn't a No 6 or a No 8, so where does he play him?"
Mourinho previously said he intended to use Rooney as an attacker, rather than a midfielder. "I think in football there are many jobs, there are many jobs on the field, I think the one that is most difficult to find is the guy who puts the ball in the net," the United boss explained shortly after his appointment at the club, according to the Manchester Evening News.
"And obviously players change during the years, their qualities, their characteristics, it's normal a player at his age changes a little bit but there is something that will never change and that is the natural appetite to put the ball into the net."
© Copyright IBTimes 2023. All rights reserved.