Manchester United's Wayne Rooney and Rafael da Silva have both returned to training ahead of the derby against Manchester City while Jonny Evans and captain Nemanja Vidic are also in contention to feature.
Rooney hasn't played since the international break, but Rafael was taken off during the Premier League win over Sunderland and subsequently missed the FA Cup defeat to Chelsea.
Evans, who replaced the Brazilian at the Stadium of Light, and Vidic, were also absent for United's trip to west London but Ferguson is optimistic the foursome will all be fit for the visit of the champions.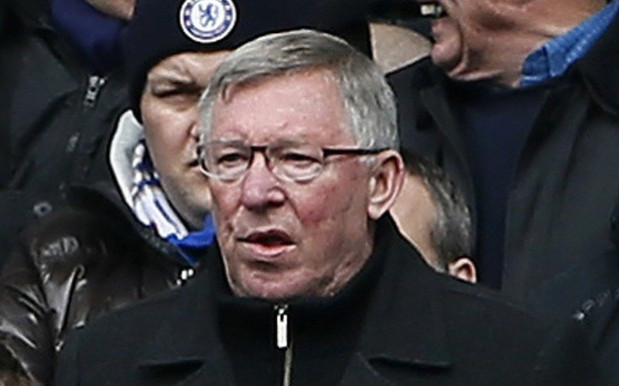 "Wayne and Rafa have started training this morning," Ferguson said. "Which is good news.
"Hopefully, they will be fine by Monday. Jonny Evans and Nemanja Vidic are not there yet but, hopefully, they will start training maybe tomorrow or Saturday morning.
"We have a little bit of time on our hands to get most of the troops ready for the game."
With United 15 points clear and their 20th league title all but secure, the second Manchester derby of the season provides the opportunity for both sides to lay down a marker ahead of the new campaign.
The nature of Monday evening's contest will be in stark contrast to the meeting between the two sides during the twilight of last season, which saw Vincent Kompany's smashing header help City towards their first league title for 44 years.
United collected a recording-breaking 25th league win of the season last Saturday against Sunderland, and while the title race is all but over, Ferguson is unwilling to diminish the enormity of the game.
"It's a derby game with a difference from a few years ago," Ferguson added. "We have to get used to playing Manchester City in big games and that's the case again.
"The important thing is to win Monday's game. It'll be a big game for City. They'll want to come and derail us for a spell. We're at home and our consistency is there for all to see. I expect us to perform really well on Monday.
"We have to congratulate our players on their consistency - to win 25 out of 30 games is a record and should be applauded. It's fantastic. But we've still got to win the title. We have eight games left and that's 24 points to play for."