Manchester United striker Wayne Rooney will not be joining rivals Manchester City despite his omission from the Champions League last 16 tie against Real Madrid, according to the champions' boss Roberto Mancini.
Sir Alex Ferguson has moved to quell speculation that Rooney will leave Old Trafford this summer after the England striker was left out against Madrid on Tuesday.
And even should Rooney depart United of his own accord, Mancini says City, whom the 27 year old has been linked with in dispatches, won't be signing him.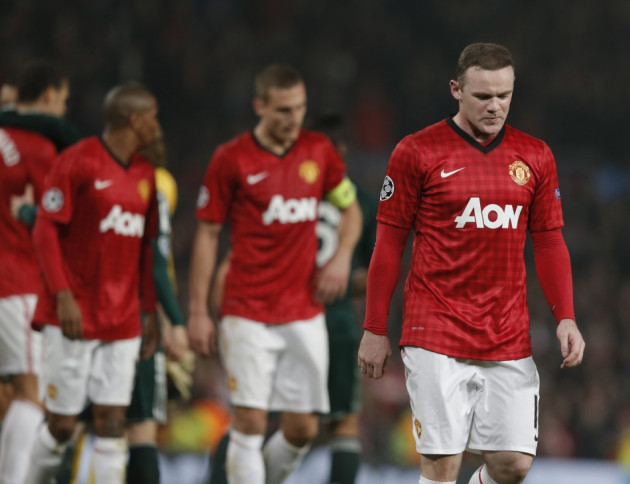 "I think that Rooney is one of the best strikers in Europe but I think it is difficult for him to leave Manchester United," he said.
"I don't know this situation. I can understand Rooney would be upset if he didn't play but these are things that can happen in every team. After one week, it is finished."
City were linked with a move for Rooney when the ex-Everton forward stated his desire to leave United in October 2010, before making a u-turn and signing a new contract.
"Wayne will be here next year, you have my word on that," Ferguson said during Friday's press conference.
"There is no issue between myself and Wayne Rooney. To suggest we don't talk is nonsense.
"He understood the reasons completely. Tactically we got it right. We don't always but we did then.
Meanwhile, Mancini says a new contract for defender Kolo Toure is yet to be discussed despite the Ivory Coast international having had an impressive second half to the campaign in place of captain Vincent Kompany.
Toure has started the last three City games, during which the Premier League holders haven't conceded a goal, with wins coming against Leeds United, Chelsea and Aston Villa.
But Mancini said of a new contract for Toure: "We don't know at this moment. What is important is that he continues to play the way he did on Monday night and against Chelsea.
"Kolo is a really professional player and deserves to have the satisfaction of those performances. He has done really well and we will see. I am happy for him because he is a good guy."