Wayne Rooney is reportedly adamant he has not made a transfer request, despite Sir Alex Ferguson publicly declaring the striker has asked to leave Manchester United.
The England international's future at Old Trafford has been shrouded in doubt since reports emerged that the striker handed in a request to leave the club for the second time in just three years after a relatively uninspiring last six months at the club.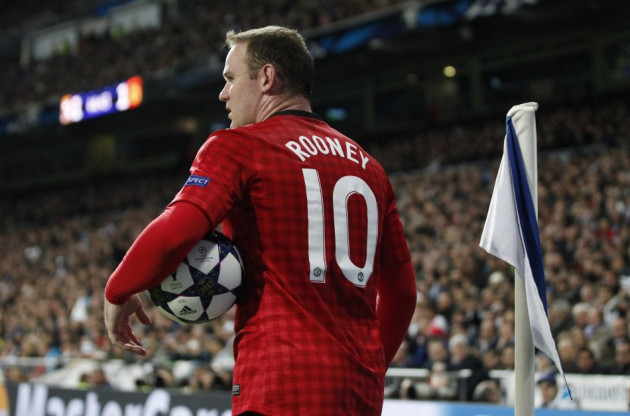 The 27-year-old, who celebrated the birth of his second child yesterday, has been increasingly linked with moves to Paris Saint Germain and Chelsea as a result. However the Mirror report that the forward has not requested to leave the club he has spent the last nine years of his career at, and now feels he is being forced out of Old Trafford against his will.
The instant impact of last summer's big arrival Robin van Persie has eclipsed Rooney's efforts at United over the past ten months. The Dutchman has taken his place at the focal point of United's attack at the expense of the former Everton forward, who been played across a variety of positions while van Persie has retained his striker's spot throughout.
While reports have claimed that incoming Manchester United manager David Moyes, the man who sold him to Manchester United for £25 million in 2004, will attempt to sooth relations between the club and player, the forward's future remains in doubt.
Rooney struck 16 goals for United last term, 12 of those in the Premier League, but was omitted from Ferguson's starting XI on some key occasions. The 27-year-old found himself left out of the squad completely for United's Champions League second leg clash with Real Madrid back in March, perhaps the club's biggest game of the season.
That incident sparked speculation that the relationship between the club and Rooney was deteriorating, one which took another hit when Rooney was left out again for United's 2-1 win over Swansea City earlier this month, Ferguson's emotional farewell game at Old Trafford and the prelude to the team's trophy presentation.
Rooney's future is likely to become clearer when Moyes officially takes the reins at Old Trafford on July 1.