Wayne Rooney claims to have "more or less" made a decision on his Manchester United future amid a variety of offers from both England and overseas with him appearing to have left the door open to a potential return to former club Everton.
Although Jose Mourinho claims he would be happy for his skipper to stay at Old Trafford next season, Rooney, who was heavily linked with a move to China in February, is widely expected to move on this summer despite having two years left to run on his current contract. The 31-year-old started only 15 Premier League games in 2016-17 and potentially made the final appearance of his 13-year stint at United on Wednesday night (24 May).
Speaking in the mixed zone after replacing Juan Mata in the 90th minute of a 2-0 Europa League final victory over Ajax at Stockholm's Friends Arena, Rooney revealed that he had pretty much made his mind up over whether or not he intended to stay put.
He also said he would not play for another top-flight club other than United or boyhood idols Everton. A return to the Goodison Park has been rumoured for several months.
"More or less, yeah," he was quoted as saying by ESPN. "There's lots of offers on the table, both in England, abroad and really that's what I have to decide on. I've played for two Premier League clubs and they're the only two Premier League clubs I'll play for."
Having been reduced to a supporting role, United have developed a rather tedious playing style with a string of unconvincing performances - yet have managed to win three trophies during Mourinho's first season in charge.
Rooney now says he needs to decide if he wants to continue performing in the team or else go off in search of more regular opportunities.
He added: "You know, if you're asking me if I'm a better player now than I was 10 years ago, then obviously I'm not. But I still feel I've got other qualities that can help the team and, as I said, it's a decision now I'll make in the next couple of weeks.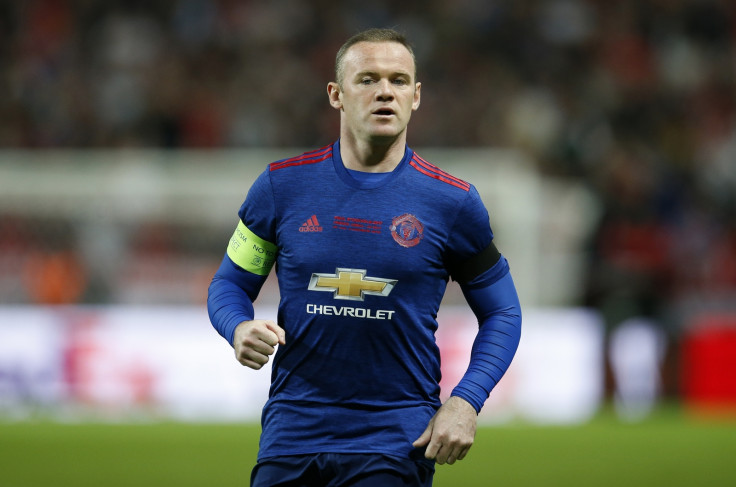 "I think I just have to make a decision in terms of a football decision, and that's what I'll do, I'll do that the next few weeks with my family while I'm away and, honestly, as soon as I know what's going on then, I'm sure you will."
Fears that Rooney's international career may be over after 119 caps and a record 53 goals were underlined on Thursday when he was omitted by Gareth Southgate from a 25-man England squad named in advance of a June double-header against Scotland and France. He also played no part in meetings with Germany and Lithuania in March or the friendly draw with Spain last year.
Justifying that latest exclusion, Southgate praised the performances of Dele Alli, Adam Lallana, Harry Kane, Marcus Rashford, Jermain Defoe and Jamie Vardy. While admitting that, despite Rooney's increased number of starts in the build-up to the Europa League final, "other players are in really good form" and deserve to keep their place ahead of him.
"You never write off a player of Wayne's quality and I'm sure that, next season, he'll be back to playing," he added. "He's finished the season a bit better and I'm sure he'll take that into next year."