Among the superstars of the 2014 World Cup, Colombia's James Rodriguez perhaps shone the brightest. The attacking midfielder claimed the golden boot and his knockout goal against Uruguay, controlled on the chest, and a first time left foot volley, so simple and yet so perfect, was goal of the tournament.
Naturally he became the most sought-after player in the world, and thus, obviously, was signed by Real Madrid. Whether Real really needed him was another question, given their already stellar line-up of galacticos. It was said that the Colombian playmaker was the best-known unknown to spark a post-World Cup bidding frenzy, given that he had been transferred from one top European team, Porto, to another, Monaco, a year earlier for £35m. Real paid £60m for him.
But, following a debut season featuring 17 goals and 15 assists, his career in Madrid stagnated due to injury, competition for places and a fallout with manager Rafael Benitez. After a third season in Madrid in which he has made just over a dozen La Liga starts, it looks time for Rodriguez to move on.
Manchester United are said to be close to signing the Colombian playmaker in a deal worth €75m. As with all negotiations involving these two super clubs, what you see is not always what you get, and it is unlikely that this is even remotely a done deal.
The tortuous David De Gea saga two years ago shows just how complicated negotiations involving two clubs that both lay claim to being the biggest in the world can become. It looked for all the world that the Spain goalkeeper would be returning to the city of his birth and yet ended up signing a new four-year contract to stay in Manchester.
The current Rodriguez speculation may be a bargaining ploy by either or both teams to get a different deal. It could be linked to renewed Spanish interest in De Gea. Meanwhile Real are said to want Chelsea's Eden Hazard and may merely be indicating that Rodriguez is available in return. United are understood to be keen on Antoine Griezmann, a prolific marksman at Madrid's other giant, Atletico.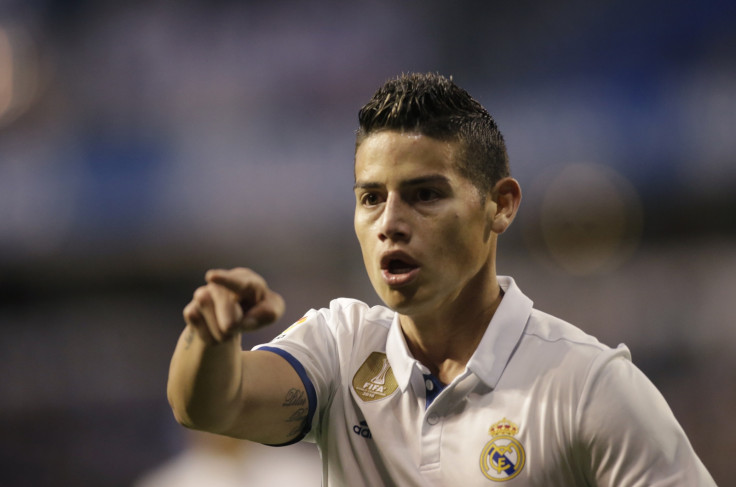 Whatever deal United make, they will be keen to avoid the mistakes that accompanied Radamel Falcao, a forward who made his name at Atletico, or Angel Di Maria, a star at Real who both failed to shine at Old Trafford. If Jose Mourinho wants more information on Rodriguez's capabilities he could talk to Anthony Martial, a former teammate at Monaco.
Mourinho is clearly planning a summer of upheaval and Wayne Rooney's position in the coming maelstrom could be key. Rooney has been dedicated to United since joining as an 18-year-old, but he has been marginalised this season and naturally says that he wants to be on the pitch more often. But Rooney is 31 years old now, past his prime and unlikely to attract a huge fee.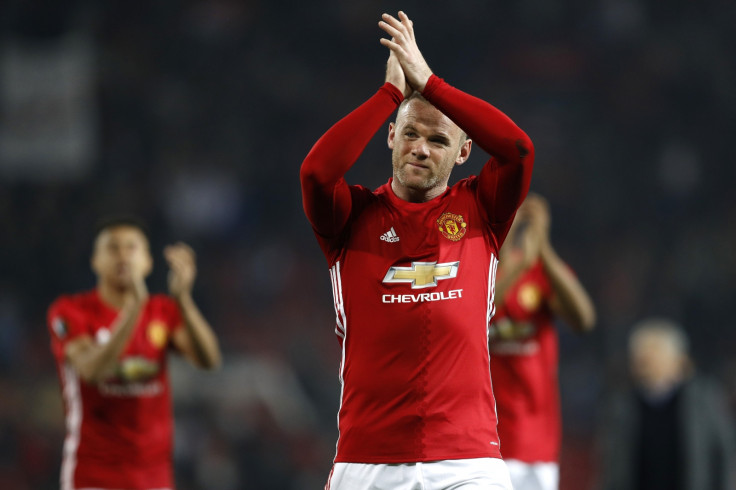 Quite why Rooney has been underused by Mourinho has not always been clear, but Jose likes to put his stamp on a team and may well just feel that the England captain is too much of a leitmotif of a former era at Old Trafford.
So, Rodriguez's future – which could be revealed as soon as after Real's last La Liga game of the season on Sunday [21 May] – is mostly dependent upon whether Chelsea and United are prepared to release Hazard or Rooney. Both are similar players to Rodriguez, attacking midfielders who can play centrally or out wide, and both are the subject of transfer speculation.
The 25-year-old waved farewell to Real fans following the last game of the season at the Bernabéu on Sunday. Where he goes next is still in the hands of his agent, Jorge Mendes, who just happens to also be Mourinho's representative. Particularly pertinent to any deal is that Rodriguez's Adidas contract stipulates that he must wear the number 10 jersey. Proof once again that the modern-day transfer market is purely a numbers game.