England manager Roy Hodgson hopes the impact of the returning Wayne Rooney at the European Championship could mirror the big stage temperament shown by Brazilian legend Pele.
Pele is regarded as one of world footballs greatest ever players, having stared in three World Cup wins with Brazil in 1956, 1962 and most famously in 1970.
By contract, Rooney, in the modern day considered among the best players in the world, has failed to flourish at a major finals in his nine-year international career, but upon his return from suspension for England's final Euro 2012 group game against Ukraine, Hodgson hopes he can make amends.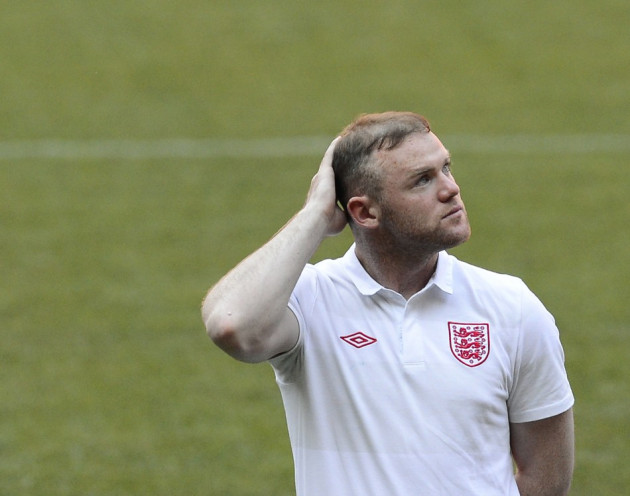 "If you look back through the years, if you take Pele for example, he was capable of producing his very best football when it really mattered to help Brazil win World Cups," Hodgson said.
"We do need that greatness... let's hope that Wayne Rooney can start to do that for us on Tuesday night. Then, if we win, who knows?
"If Wayne can produce his best then he can help us keep going even further."
Rooney's first taste of the height of international football came during Euro 2004, where four goals helped England to the quarter-final where subsequent injury ruined their hopes against hosts Portugal, who required a penalty shoot-out to reach the last-four.
A lack of fitness and bouts of indiscipline has dogged Rooney's international career at major tournaments, with his red card against Portugal in the 2006 World Cup followed by injury leading up to the 2010 finals in South Africa.
Coming into this summer, indiscipline has again affected Rooney's opportunities, and Hodgson admits he will warn the 26 year old not to be overzealous come his return.
"It won't be just myself making that point," added Hodgson. "I'm sure the players will be keen to remind him that what we require from him is a good team performance. We want him to help us and make us a better team. I don't have any fears.
"He knows how important the occasion is, not just for him but, more importantly, he knows how important it is for his team-mates."
England require just a point from their final group game against co-hosts Ukraine to reach the last eight, which could set-up a meeting with World and European champions Spain.