Terrorism experts have urged the government to rethink security measures on Westminster Bridge amid fears Parliament is vulnerable to a copycat of Wednesday's (22 March) terrorist attack.
This includes a former counter-terrorism detective – a lead investigator in the 7 July 2005 London bombings – who said "we could have done more" to prevent the attack happening in the first place.
Khalid Masood, the 52-year-old Muslim convert who police say was behind the carnage outside Parliament this week, was able to drive uninterrupted along Westminster Bridge, mowing down dozens of pedestrians.
Crashing his 4X4 Hyundai into some railings, he then ran through the entrance gates of the Palace of Westminster, stabbing a policeman to death before being fatally shot.
On Thursday, the government announced a review of Parliament's security arrangements, which included looking into whether police officers protecting politicians are sufficiently armed.
But David Videcette, an ex-Scotland Yard detective who now works as a security consultant, suggested the review should also look into what he said were serious security weak spots on Westminster Bridge.
He also suggested Westminster wasn't properly prepared for so-called low-tech terrorist attacks involving cars or trucks.
"We haven't really looked at what is the possibility of somebody getting a large vehicle like this – a 4X4 – onto a pavement somewhere that's particularly sensitive around parliament," he told IBTimes UK.
"And when you look at Westminster Bridge, we don't have things like street furniture on it – lamp posts, benches, bollards, bins – all of those sorts of things that we see on the average street. Westminster Bridge doesn't have any of that.
"The [street] lights are on posts which are away from the pavement, so if you can get a vehicle onto the pathway [you have] a completely unobstructed run of several hundred metres."
He added: "Parliament is a sensitive area and I think we could have done more to address [that] and put some preventative measures in place, like some bollards along the side of the road to stop vehicles getting on pavements."
His comments were echoed by crossbench peer Lord Carlile, the government's former independent reviewer of terrorism legislation between 2001 and 2011, who raised specific concerns over the bridge's cycle lane.
He said while Wednesday's attack was the "most difficult kind of attack to anticipate", he hoped the announced security review would be wide-ranging enough to include changes to traffic arrangements outside Westminster.
"One of the things that concerns me is the way in which the recently introduced road changes were planned for the very wide cycle lane that exists as you come off Westminster Bridge going north," he told IBTimes UK.
"[It] was used by the perpetrator to drive along and onto the pavement at high speed, so it would seem.
"I don't believe that that would have been possible if that very wide cycle lane had not been there. We may have to look at the safety arrangements on these cycle lanes to prevent large vehicles from using them. Or any vehicles from using them."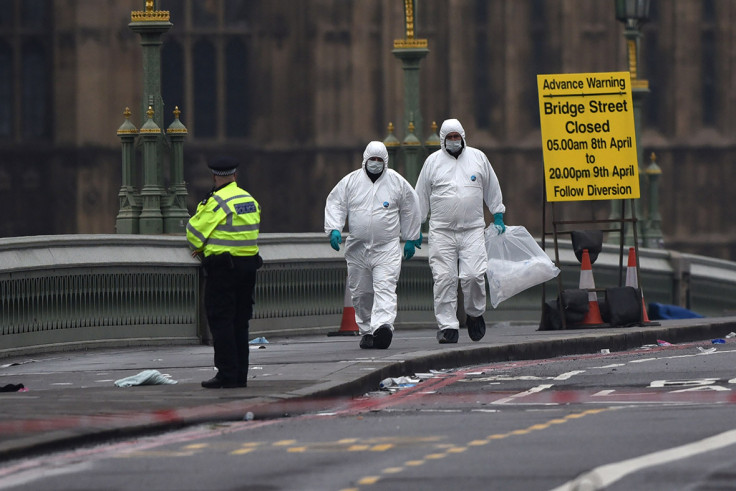 Defence Secretary Sir Michael Fallon, whose close protection officer reportedly shot dead Masood, said the security review would look into whether police at the front gates should be permanently armed.
Masood had been able to access the Palace of Westminster by breaching the Carriage Gates, which are at times left open to cater for delivery vans. He then stabbed to death unarmed PC Keith Palmer.
It emerged the same gates had been highlighted as a weak point in a previous security review carried out after the July 7 bombings in 2005.
The review concluded that while the volume of van deliveries through the gates made the entrance vulnerable, options to mitigate the risk were rejected as too cumbersome, The Times reported.
A parliamentary spokesperson said the security of MPs, staff and the visiting public is "our highest priority" and for parliament to fulfil its democratic function, it is "crucial" that it remains open and accessible to the public.
"While we cannot comment on the specifics of our security, we work closely with the police, security services and others to ensure that our security measures are effective and meet whatever level of security risk Parliament faces," the spokesperson added.
"These measures are always, and will continue to be, under constant review. As is good practice following any significant incident, the houses in conjunction with the police and other bodies will also be carrying out a review of security around this specific incident. As this is the subject on an ongoing investigation, we cannot comment further at this time."