Khalid Masood, the 52-year-old Muslim convert who police say is behind the London terrorist attack, mounted the pavement on Westminster Bridge with his 4x4 car and mowed down pedestrians before crashing into the fence at the Palace of Westminster.
He then left the vehicle armed with a knife and fatally stabbed a police officer guarding parliament before he was shot by another armed officer, a bodyguard of Sir Michael Fallon, defence secretary.
By the end of his brief rampage, five were dead, including him, and dozens of people were injured, some critically.
It's a style of attack the western world is having to adapt to — low-tech terror. Jonathan Wood, director of global risk analysis at Control Risks, told CNBC that low-tech terrorism would become "much more common in western Europe".
Why? Because low-tech terror plots are easier, cheaper, and harder to detect for security services. The weapons aren't bombs or guns, which, though they have far deadlier potential for terrorists, are hard to get hold of or manufacture.
The weapons are everyday things used to deadly effect. A truck, a big kitchen knife. Plans require little or no communication with others. There's no need for a cell of co-conspirators, each with a role to play, increasing the risk of being caught.
Low-tech terror plots don't need sophisticated planning with military precision. All it takes is for a so-called "lone wolf" to hear a call to action and carry out a crude attack. And they are becoming more frequent.
Masood, born Adrian Russell Ajao, was known to British police for a number of offences he committed over the years, such as possession of a knife and GBH. But none were terror offences and he was not at the time of the attack on the radar of counterterrorism police, though he had once been.
Prime Minister Theresa May told the House of Commons that "he was once investigated by MI5 in relation to concerns about violent extremism. He was a peripheral figure. The case is historic: he was not part of the current intelligence picture. There was no prior intelligence of his intent or of the plot."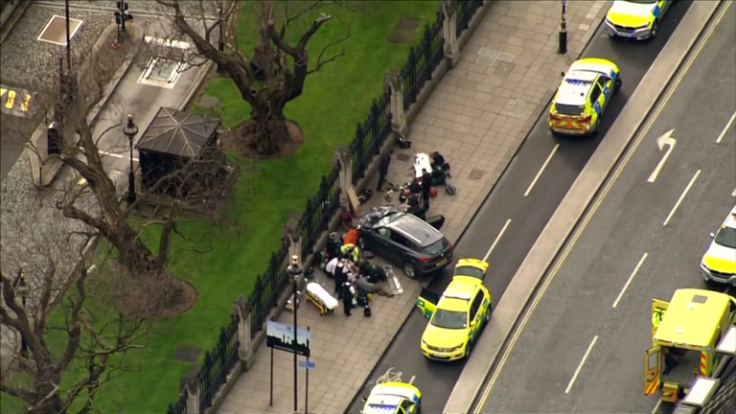 Masood sounds like the ideal candidate for a lone-wolf terror attack – a criminal past, quietly radicalised and unmonitored by police – though investigations are ongoing and many details are yet to be revealed.
The Islamist terror group Isis, which claims to have inspired Masood, understands the power of low-tech terror. It called on its supporters hidden in the western world to use any means at their disposal to wreak havoc on the local civilian population.
"If you are not able to find an IED or a bullet, then single out the disbelieving American, Frenchman, or any of their allies," said the Isis spokesman Abu Mohammad al-Adnani in 2014, before he was killed. "Smash his head with a rock, or slaughter him with a knife, or run him over with your car, or throw him down from a high place, or choke him, or poison him."
Just how catastrophic a low-tech attack can be was shown in Nice, France, in 2016 when during Bastille Day celebrations a 19-tonne truck driven by Mohamed Lahouaiej-Bouhlel, a Tunisian-born terrorist inspired by Isis, ploughed into the crowds along the Promenade des Anglais. He killed 86 people and injured 434 before he was shot dead by police.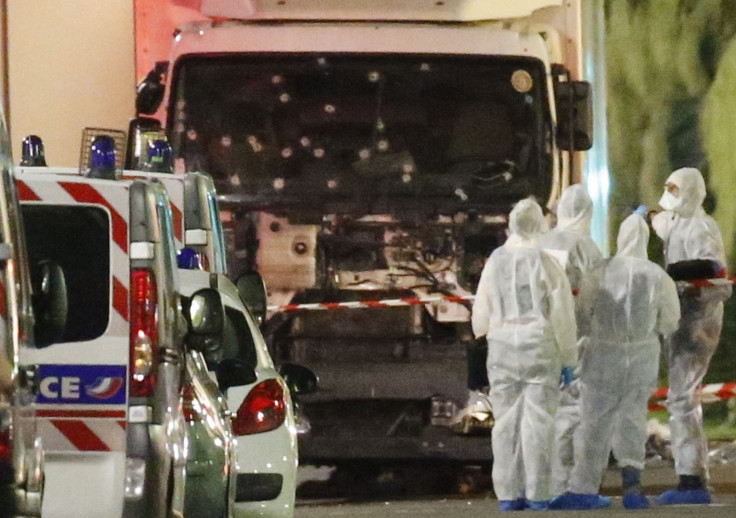 Security services rely on being able to detect and monitor those who have been radicalised and may be a threat. Planning an attack makes would-be terrorists more vulnerable to discovery by the likes of GCHQ or MI5, as their heightened activity – probably online – can arouse suspicion.
But when someone does slip through the net to carry out an attack, a shortage of resources is often blamed. When Fusilier Lee Rigby was murdered on the streets of London in 2013 by the Islamist extremists Michael Adebolajo and Michael Adebowale, it emerged that both men had at points in the past been monitored by MI5.
But they were not deemed enough of a threat, with the limited resources available to the intelligence service, to be worth the time and money monitoring further.
The decision to stop monitoring them, coupled with the low-tech nature of their attack on Rigby – they ran him over with a car and nearly decapitated him with a knife – enabled them to carry out their unsophisticated plan.
Often, those radicalised to the point where they are willing to carry out acts of violence are simply not picked up at all.
"As is the case with any high-tech threats, what's key is whether those individuals who plot such activities have come to the notice of government security and policing agencies," wrote Mark Briskey, senior lecturer in National Security and International Relations at Curtin University, for The Conversation website after the Nice attack.
"While such agencies can monitor the plots of those extremists it has knowledge of, it is regrettably entirely possible there are individuals whom the government is not aware of."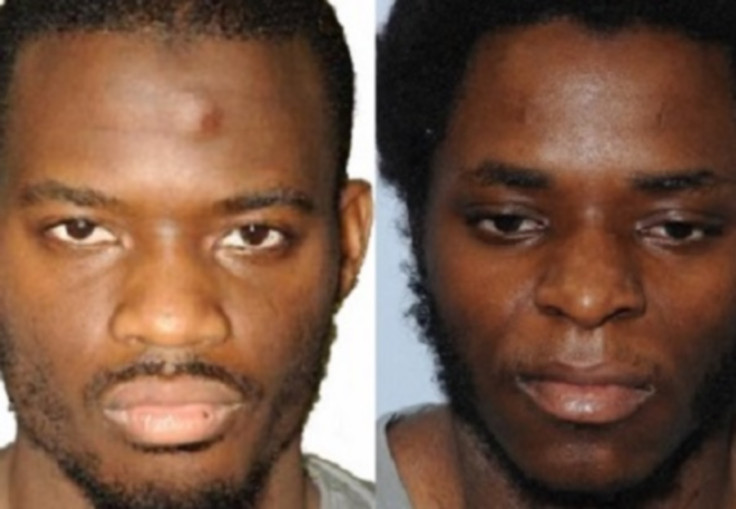 Better relations between the security services and communities from which the radicalised emerge would improve the reporting of suspicious activity. Threats that may not appear in digital communications – such as a low-tech plot whispered to a couple of friends, one of who feels morally compelled to report what they heard – could be discovered by intelligence officers.
A robust counterterrorism strategy that focuses on preventing the radicalisation of groups of people known to be susceptible to the likes of hate preaching is equally as important, but there are many who doubt the effectiveness of the Home Office's Prevent programme to achieve this.
Physical and architectural mitigation of threats in high-risk locations – such as bollards to prevent vehicles getting onto pavements, for example – is another way of at least limiting the effectiveness of low-tech terror attacks.
There are also calls for all police at sensitive locations likely to be targeted by terrorists to be armed. PC Keith Palmer, the officer stabbed by Masood, was unarmed as he was attacked, even though he was guarding a gateway into parliament.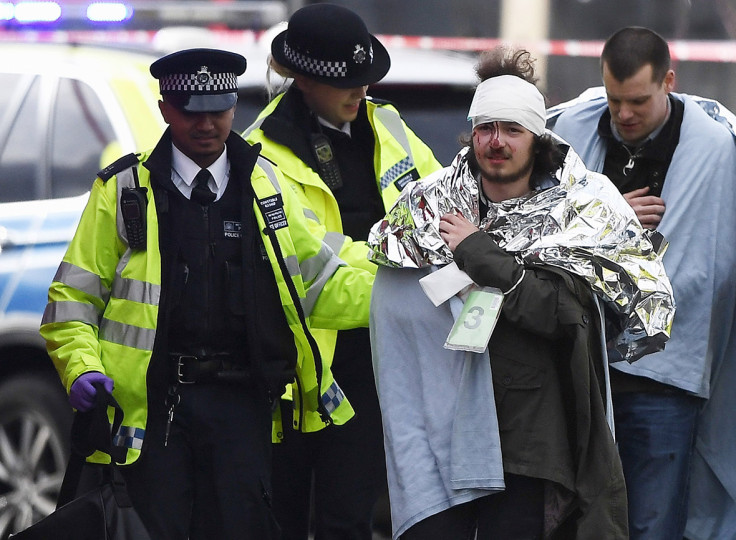 But the reality is there has to be a certain level of acceptance: not every terrorist threat can be neutralised. And low-tech terrorism makes the work to stop threats harder.
As security officials frequently warn, Islamist terror attacks are a case of when, not if. In the current climate – with Isis on the back foot in the Middle East, its jihadists looking for ways into the west, and its recruits already here looking for the means to carry out violent attacks – the best we can do is reduce the terror threat as much as possible.
It's a state of mind acknowledged by the London mayor Sadiq Khan during his November 2016 visit to New York, which coincided with a bomb attack in the city. The threat of terrorism is "part and parcel" of living in a big city, he told the Evening Standard.
"It is a reality I'm afraid that London, New York, other major cities around the world have got to be prepared for these sorts of things," Khan said. And it's increasingly part of reality that it's low-tech terrorism we must be prepared for.