'We enable blockchain creation': Lisk relaunches to rapturous reception
Offering JavaScript and sidechains, the new look Lisk is aiming for the big time.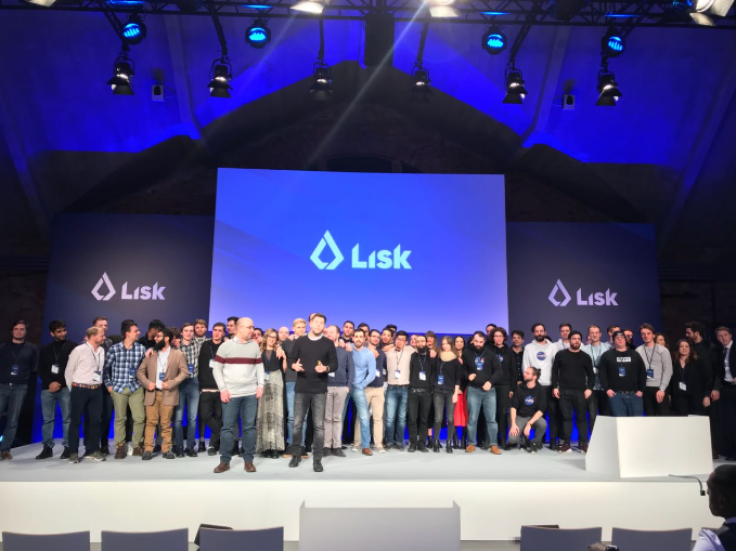 When Max Kordek, the president and CEO of Lisk, took to the stage in Berlin to announce a rebranding of the project, it was to a rock star's reception. It's a community of dedicated followers who have all been waiting for this event which was being live streamed across the planet. The 500 strong audience was peppered with new blockchain projects planning to use the latest Lisk Sidechain Development Kit, or looking to run on the Lisk blockchain, and make use of its new ICO suite.
For newcomers to the crypto scene, the team behind Lisk were building open and public decentralised infrastructure back before banks thought they could take the blockchain private; Lisk was among a handful of projects to ICO before the stampede.
The event featured a technical panel, but the majority of what was said on stage - a good deal of it by marketing and brand consultancy Lightcurve - was demonstrating the new look of Lisk and the carefully considered user experience to be had on its revamped website.
But rather than shallow branding speak, this felt like Lisk remaining ahead of its contemporaries; this sort of exercise is something all of the other projects that have just ICO'd will need to do - if only they could take a break from trying to spin up the blockchains they promised to build.
Offering JavaScript as the easiest and most wide-ranging access to building your own blockchain, and using sidechains to solve scalabity, Lisk is aiming for the big time. "We enable blockchain creation" stated a strapline.
In terms of look and feel, new icons were unveiled: "Lisk Elements" (previously Lisk JS); "Lisk Commander" (previously Lisk Lisky); while the multi-faceted "Lisk Hub" replaced Lisk Apps. The website was rebuilt from scratch to look as different as possible from the typical tokenised window dressing you see all the time, touting scores of advisors and a hundred million raised - and the lack of trust that goes with it. "We are asking you to look us in the eyes and trust us," said Lightcurve's marketing guru Thomas Schouten. "We also love using video; we want to go crazy on YouTube, because it's more enjoyable than reading a blog."
A major theme running through the new website and the project going forward is education. There will be easy to follow steps for Java developers to generate their own white label sidechains, test them and then deploy them.
In addition, the new Lisk Hub will host a range of clever functionality, such as creating custom tokens and easily distributing them to ICO participants. Other cool stuff included Lisk ID, a unique avatar which is formed as a bricolage of shapes and colours. "It looks simple, and it is damned simple," said Schouten. "But to make something this simple takes a lot of work."
Each Lisk Hub innovation received a round of applause: a decentralised exchange; custom tokens; ICO suite; sidechain management; multi-token support. Another winner was the announcement of the Lisk Academy which will teach beginners and the more advanced about cryto trading, ICOs, blockchain construction, and will eventually offer an accredited Lisk Diploma.
Lisk CTO and co-founder Oliver Beddows said the release of Lisk Core 1.0 had taken longer than expected because of his team's obsessive testing and belief in "quality over speed". He said we can expect a beta release within four to six weeks (cue applause), and then it's on towards 2.0.
Lisk's cryptography specialist Iker Alustizer said another priority is to move from the current static fee system to a dynamic fee system. With the growth in value of cryptocurrency, the fees as they are have become too high for users with limited resources, who might be struggling to participate on the network. The new fees will be orders of magnitude cheaper, said Alustizer.
"The voting system will also be affected; we will see greater voting fluidity which for a delegated proof of stake system means a more fluid democratic and decentralised system." Details of the new algorithm that will decide on fees will be announced soon he said.
Max Kordek rounded off the event with an update of Lisk's financial position. The project's token holdings equal some 300 million Swiss francs ($320m). He announced his intention to sponsor other open source projects, naming SocketCluster and Pg.promise as the first disbursements. And over the course of this year some $25m will be spent on expanding the project.
"We are hiring," said Kordek.