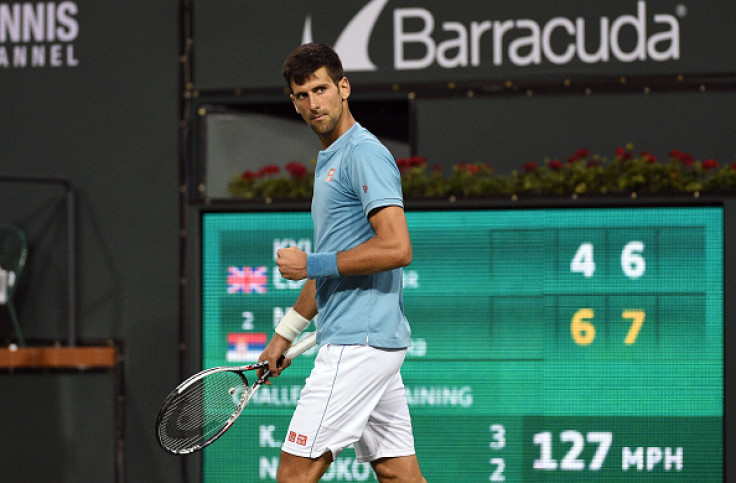 Novak Djokovic has revealed he values Masters 1000 tournaments as much as a Grand Slams, as he looks to make history in 2017.
The world number two is currently participating in the BNP Paribas Open in Indian Wells where he recently beat Kyle Edmund in his opening match to set up a third round meeting with Juan Martin del Potro.
The Serb will arguably face his toughest route to a Masters 1000 final as a win over Del Potro could see him face one of young prospects Nick Kyrgios or Alexander Zverev.
If Djokovic is able to get past them, he then faces the prospect of potentially facing Roger Federer or Rafael Nadal in the quarter-finals.
Despite the tough route to the final, the record 30-time Masters 1000 title winner claims it is what makes the events unique.
"I have had an amazing [Masters] 1000 series career, winning 30," Djokovic said as quoted on ATP World Tour. "And that's one of the reasons why I'm here... because I value these tournaments as much as I value a Grand Slam. I want to try to do as best I can."
"We have to give credit to Masters 1000 events. In tennis, we know that Grand Slams are the biggest events we have, and we mostly talk about them, but we should also talk about the importance and value that we have in these tournaments as well.
"I do care a lot about Masters events. I think they always bring the best players in the world together. Some events, like in Europe, you have in one week, every single day, top quality matches, best players in the world competing at a high level. That's something you don't have even in a Grand Slam. That's why it makes it even more difficult to go back-to-back days and win against Top 5, Top 10 players."
Djokovic has already won eight of the nine Masters 1000 titles and will be hoping to achieve a Career Golden Masters by winning the Western & Southern Open in Cincinnati in August — the only event he has not won, having lost in the final five times.
"Of course it certainly is one of the motivations. It is one of the milestones that I have an opportunity to achieve. And, of course, it does give me that motivation to try to win Cincinnati," he added. "But Andy, Rafa, Roger, they are all very close. They all need one or two to accomplish that as well."
Djokovic faces Del Potro at Indian Wells on 14 March.