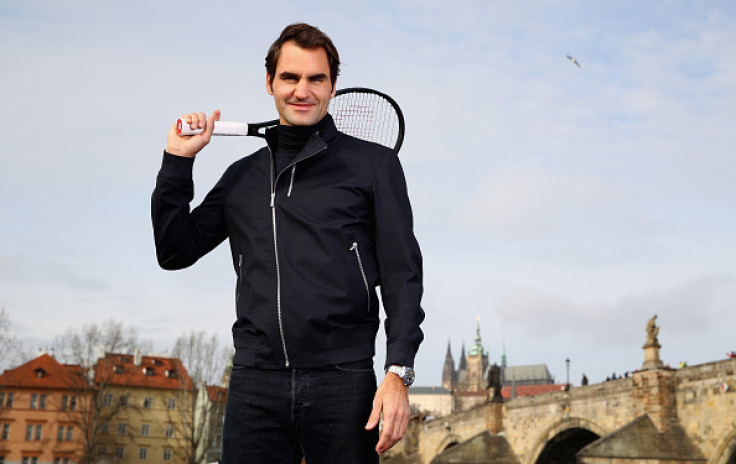 Roger Federer has revealed that he wants to play for at least five more years in a recent interview during the ongoing BNP Paribas Masters.
The Swiss ace sat down for a reveal-all talk with a twist when he took questions from a number of kids rather than journalists. They spoke about a number of topics related to the game and about his preferences off court.
The 35-year-old returned to the court in January after a six-month break owing to a knee injury and immediately got back to winning ways by capturing his 18th Grand Slam title at the Australian Open. Prior to his win, questions were raised about his long-term future in the game, but Federer made it clear that the thought of retirement has not crossed his mind and believes the lengthy period away from the game will help him prolong his career.
Federer confirmed his intentions to remain on tour when he committed to playing the Swiss Indoors in Basel at least until 2019. However, the former world number one is aware that he cannot play as many tournaments as in the past, but admits that taking breaks during the course of the season helps him remain competitive.
"I mean I hope I'm going to be like 90 years old (when I give up)," Federer said with a smile during the interview with the children at the BNP Paribas Masters event.
"Well, maybe play for another five years. That would be an absolute dream. I'm 35 now, so...." he added more seriously.
"It's so important to train, and in tennis it's all the time. Every day there's something to be done. You feel it's hard to sit out and not play for six weeks, and there are like 10 new tour winners and you say, 'Ah I could've been one of them'.
"But you look at the big picture, you have to step away to come back strong. And I always did that throughout my career. Maybe not six months, but I did it probably two to three times a year, where I kind of stepped away and came back and it's served me well, and I think that's why I'm still here today," the former world number one explained.