The UK election campaign again took centre stage this week as a flurry of manifestos was released revealing the main parties' political flexibility as they attempt to take control of the much-sought, often-elusive populist sweet spot. In the process, Labour rebranded itself as a party of fiscal responsibility, the Conservatives pledged to take minimum wage workers out of tax and to extend right to buy.
The Lib Dems unveiled plans to boost education spending in the hopes of wooing parents with a £2.5bn pledge while Ukip's Nigel Farage promised an £18bn "tax giveaway" at the centre of the party's manifesto.
It has been a tough couple weeks for Ukip and its supporters, prompting IB Times UK's Ian Silvera to take a closer look. What he found was a party under siege.
As the week drew to a close, a YouGov poll called a dead heat with the Conservatives neck-and-neck with Labour. The Tories had been behind in six of the seven polls published during the week but both parties polled 34% this time around.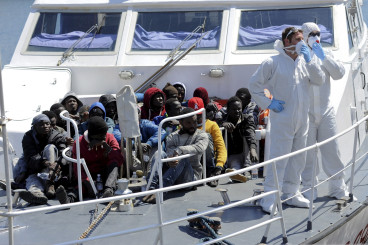 Away from the campaign trail, and the UK for that matter, we reported on the plight of increasingly desperate African migrants risking their lives to make the voyage to Europe. More than 400 people drowned in the Mediterranean Sea when their ship capsized en route to Italy, prompting IB Times UK Executive Editor Orlando Crowcroft, Senior Reporter Gianluca Mezzofiore and reporters Elsa Buchanan and Ludovica Iaccino to investigate. They turned up news of more boats bearing refugees setting off for Italy.
This lot was luckier and we chronicled their arrival in the Sicilian towns of Pozzallo and Augusta. Interviews with several Sicily residents unearthed a general attitude among the locals that the media is responsible for sowing the seeds of fear of immigration.
Meanwhile, we also looked at the economics of the human smuggling trade and the deteriorating security situation in Libya, which was described as a living hell somewhere "between the Devil and deep blue sea".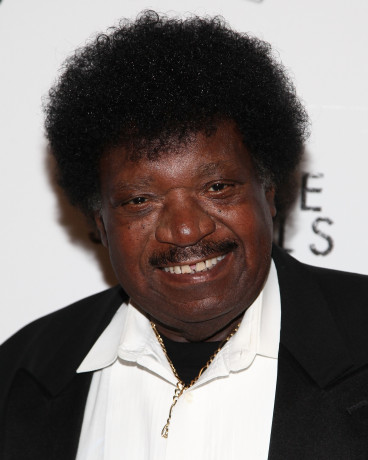 Other stories we featured included the killing in a drone strike of Yemeni Al-Qaeda ideological leader Ibrahim al-Rubaish; Barack Obama's removal of Cuba from the State Department's terror sponsor list and the announcement that the Malaysia Airlines MH370 Indian Ocean search area will be doubled if no trace is found by May.
Xenophobic violence gripped South Africa, with violence spreading from Durban to Johannesburg as shops were looted and cars torched.
The world also lost two notable names as Nobel prize-winning author Günter Grass and legendary soul singer Percy Sledge (left) died.
And finally, in news from the catwalk Gisele Bundchen announced her retirement from the runway, which prompted us to put together a gallery of her life as a model.
Sex in the news (never does a week go by without ...)
Weird news
Don't miss
The week's most read stories
And that's the week that was.