Weird food fans are cooking up a storm at this year's world testicle cooking championship in a forest in Serbia.
The action is taking place in a remote mountain village named Gornji Milanovac.
Competitors cook up the private parts of a host of creatures including bull, camel, pay ostrich and even a few kangaroo. This year sees badger balls on the menu, as well. Testicle chefs from around the world are reportedly drawn to the contest of the so-called 'white kidneys.'
All of which is apt for an event which carries the slogan: 'Scots have the Scotch, the Swiss have their cheese and we the Serbs have balls.'
The reproductive parts are served up in a variety of ways to hungry diners - the most striking of which is probably as a pizza. Other favourite dishes feature plenty of wine.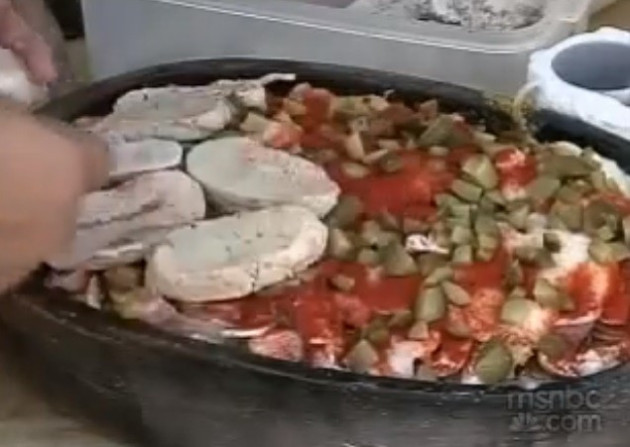 Competition categories include tastiest dish - for which cooking the testicles as a goulash in a tradition clay pot is reckoned by connoisseurs to be a good way to win the prize.
There is also a gong for the dish with greatest aphrodisiac qualities. This stems from local folklore which states the eating of testicles boosts a man's libido by increasing levels of testosterone.
There is also an award for the world's 'ballsiest man' - previous winners of which include the pilot who landed a plane full of terrified passengers safely in the Hudson river with no loss of life.
In parts of Serbia, testicles are a delicacy which may explain the competition's banners is two overlapping ovoids.