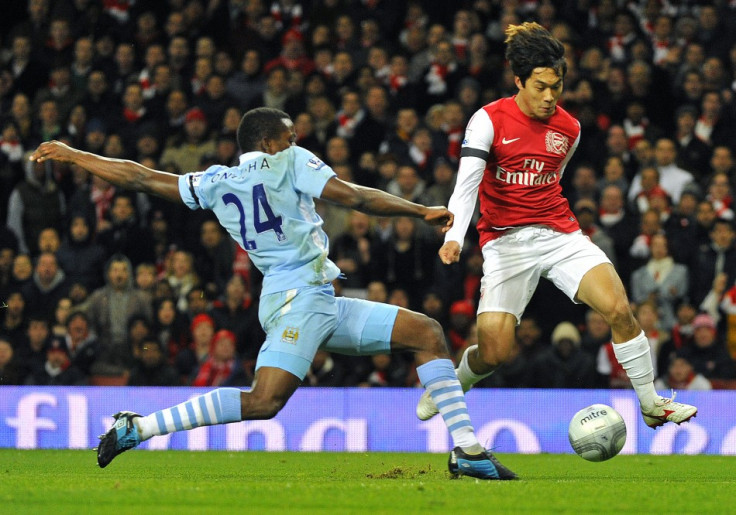 Arsenal forward Park Chu-Young is unconcerned about his peripheral role at the Emirates thus far and is instead remaining focused on improving in training each day.
Arsenal signed the South Korean international from Monaco in the summer and although he caught the eye during the Gunners' 2-1 victory over Bolton in the League Cup earlier in the season, he is yet to make a Premier League appearance for Arsene Wenger's side.
Chu-Young has played in three Caring Cup games and started Arsenal's match against Marseille in the Champions League, and he suggests his tentative steps at the club have been all about adaption.
The striker, who has scored 26 goals for his country, believes he is improving every day by simply being exposed to Arsenal's glittering array of stars in training.
"All my team mates are great players," he told Arsenal's official website. "I do not expect a chance for me because a player is unavailable.
"I will do my best to prepare myself to take any random chances at any time."
While keen to be prepared for any opportunity offered his way by Arsene Wenger, the striker suggests he is still to getting to grips with life at Arsenal.
"I am new to this club and to the Premier League. I am trying hard to learn more and more. I don't worry about getting used to everything or anything.
"My Arsenal team-mates are nice to me and I do not have any problems at all regarding training."
Chu-Young could be called upon a lot more at the turn of the year, as Arsenal try to negotiate the losses of Marouane Chamakh and Gervinho to the Africa Cup of Nations in January, although the stunning form of Robin Van Persie may suggest to the contrary.