Arsene Wenger has confirmed that he expects Arsenal defender Mathieu Debuchy to be out for an extended period of time after the Frenchman pulled up in the game after extending his hamstring injury. Debuchy had just came to action after a long injury. The Gunners may also be without Olivier Giroud, who felt a twitch in his hamstring moments after coming on, but insists that it is not too bad and will not lead to much time on the sidelines.
The Gunners beat Bournemouth 3-1 with a brace from Alexis Sanchez and another by Theo Walcott but not before Eddie Howe's men had given the Gunners a scare by levelling the scores before the end of the first half from the spot after Nacho Monreal was adjudged to have brought down Callum Wilson inside the box. The defender clashed with the striker who went down theatrically, allowing referee Mike Jones to point to the spot, much to the Gunners' dismay.
However, normal service was resumed in the second half as the Gunners started brightly and score the goal through Walcott to give themselves the lead. Alexis added one more in the dying minutes of the half with a quick exchange between him and Giroud to seal the three points. This was Arsenal's first win in the league in three games, having drawn the previous two games against Tottenham and Manchester United.
"He thinks it's a severe one. Don't go too far because I have to speak to medical people, but you can only assess it really after 48 hours. You have to let it bleed and after, usually they have an MRI 48 hours later to see how big the damage is," Wenger told Arsenal's official website on Debuchy's injury.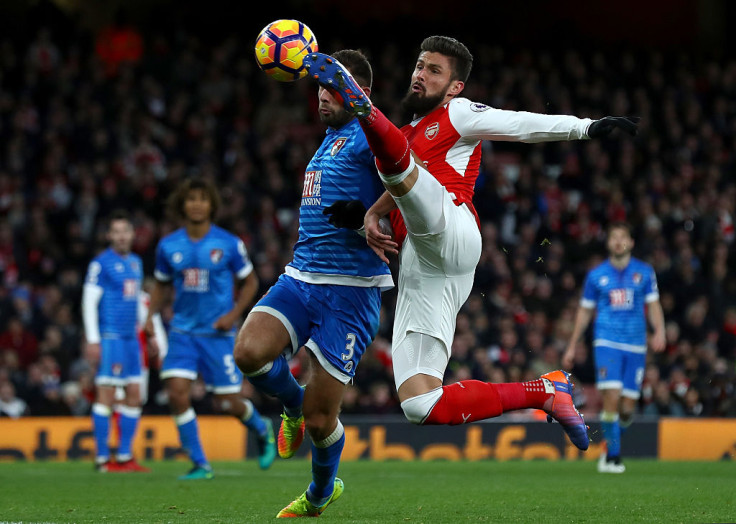 On Giroud struggling at the end, he added, "With the hamstring. In the first moment, he told me that he felt a twitch in the back of his hamstring and we will see. I hope it's not too bad because he told me after that when he sprinted he didn't feel anything,"