Wenger: His Evolution has Been Outstanding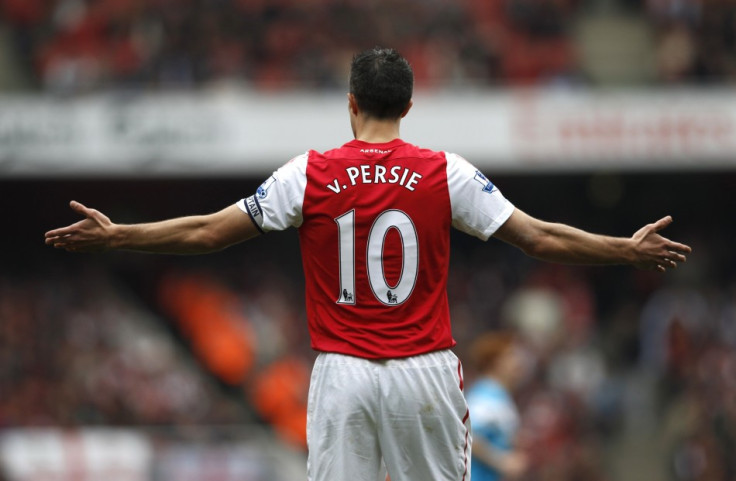 Arsenal manager Arsene Wenger has admitted he never envisaged Robin Van Persie captaining the side when he first arrived at the north London Premier League club.
The prolific Dutchman was appointed club captain at Arsenal following the departure of Cesc Fabregas in the summer and Van Persie has subsequently thrived in the role.
Prior to Sunday's defeat to Manchester City, the talismanic forward had fired Arsenal back in to contention in the Premier League title race and was evidently thriving on the added responsibility bestowed on him by Wenger. Van Persie has scored 33 goals in 33 Premier League games and has been the focal point of Arsenal's revival since their nightmare loss at Old Trafford in August.
The aforementioned Frenchman suggests Van Persie's "evolution" has surprised him somewhat, but he was keen to laud the Arsenal star's increasing influence and maturity around the club.
"For me Robin is a great leader," Wenger told Arsenal's official website.
"If you had asked me seven or eight years ago I would not have predicted that he would become captain of Arsenal Football Club.
"That's credit to him. His evolution has been outstanding, not only as a human being but as a player too."
While keen to praise his captain's transformation from precocious and at times wayward young striker to a mature and respected leader, Wenger believes Arsenal are also benefiting from the amount of leaders who are now at the club.
Citing the likes of Aaron Ramsey and Thomas Vermaelen, both of who captain their respective countries Wales and Belgium, Wenger believes there is now a greater collective responsibility at Arsenal.
He continued: "We are a team who are more mature in our behaviour because the age is higher.
"The players we have brought in like Arteta, Mertesacker, Benayoun, Park and Santos are all between 25 and 30 - they are men.
"Don't forget Rosicky is captain of the Czech Republic, Arshavin is captain of Russia, Mertesacker captain of Germany sometimes, Ramsey is captain of Wales, Vermaelen, Park as well - who is not a captain?
"There is a good, good spirit there... I'm sure this group will fight to go as far as they can."
© Copyright IBTimes 2023. All rights reserved.