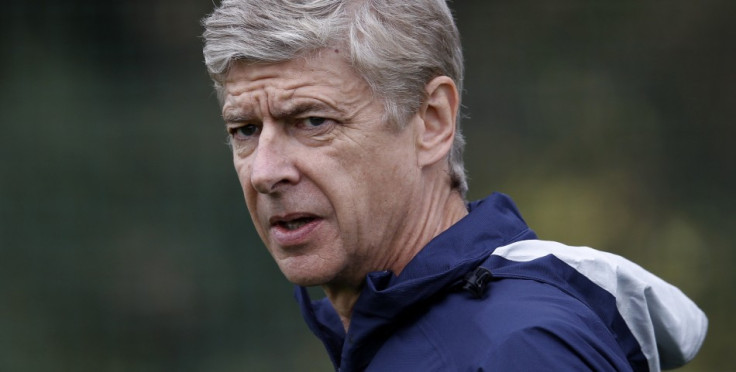 Arsene Wenger says he is not entirely sure whether Arsenal will enter the transfer market for a defender this January, with Kieran Gibbs still recovering from a setback to his hernia surgery.
Wenger is without a specialist full back entering into the new year, and while he has insisted in the past that a defender is not on the club's wishlist for the new transfer window, it is now looking likely that the Frenchman's hand will be forced.
While Arsenal have admitted that a purchase is possible in January, Wenger says that at the moment, he's still unsure over whether to make a defensive buy just yet.
"Frankly I don't know yet, it depends on what happens to Gibbs," Wenger told the official Arsenal website.
"Vermaelen does quite well at left back, it is not the position where he feels happiest but he does it with a good spirit.
"On the right side tonight I played a midfielder [Francis Coquelin], who I feel has done quite well."
Wenger praised the Arsenal squad for not giving up against Aston Villa last night, after the Gunners snared a last minute goal to win the match 2-1.
And while the manager admitted that they had luck on their side, he insisted that the team spirit is showing through as Arsenal challenge for a top four spot in the Premier League.
"Villa were dangerous but first I must say two things," he explained.
"We had two difficult away games where we had to give absolutely everything just over Christmas, physically.
"In the first half we controlled the game quite well and in the second half when they came back to 1-1 we had quite a difficult period. Then we stabilised the game and in the last 15 minutes you could feel we were on top again.
"Our spirit is exceptional and that's why we came from a bad start to the season to such a strong run.
"You could see that some legs were a bit jaded from Sunday, and some minds in the speed of the decision making. But we still kept going and there is an exceptional attitude and spirit in the side.
"Tonight, very unusually for us we scored from two set-pieces, that is basically historical!"
Arsenal now look forward to face Wolves and QPR before the turn of the new year. The Gunners will be looking to take maximum points fromboth matches as they fight to be counted for Champions League contention next season.