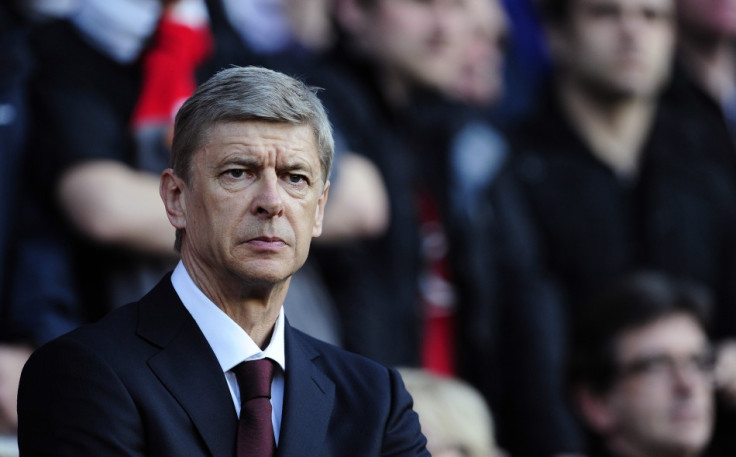 Arsene Wenger has insisted that he remains committed to Arsenal for the long term, with the manager revealing that he is completely satisfied with the signings he made in the summer transfer window.
Wenger alluded over the weekend to the possibility of leaving the Gunners if they aren't successful this season, giving some fans who called for his sacking at the beginning of the campaign what they wished for.
But the Frenchman, who has been at Arsenal for 15 years now, believes that his time at the club will continue so long as the board still want him around.
"I am completely committed to the club and I will show you that at the end of the season," he said.
After a manic deadline day in August, in which Wenger signed five players, including Andre Santos, Per Mertesacker, Park Chu Young, Mikel Arteta and Yossi Benayoun, the former sweeper maintained that he has been happy will all of the players he purchased in preparation before and on the last day of the treansfer window.
"I'm very happy with the players we bought," he explained. "There is a fantastic spirit in the side and a great attitude. It's a pleasure to work with the players. I feel we have come back in a stronger position and the team is growing from game to game."
But the Arsenal manager admitted that German international Mertesacker, who was outplayed by Norwich star Steve Morison at the weekend, is still taking time to adapt to the Premier League.
"He had not completely recovered from that game [of Germany v Holland over the international break].
"And it's a different game in England. It's a very demanding game for a defender because you are always tested.
"Every second of the game you are tested with full commitment and it takes time to adapt. We have seen that with Koscielny and at right-back he was exceptional [against Norwich]. Last year he would not have delivered that kind of performance because you learn that from fighting in every game and that's why it's so difficult to buy defenders abroad."
Wenger argued that the next few months will be vital for Arsenal, as the side aim to break their six season long trophyless run and move back into the top four.
"We have to show that we can go very far, that's what we don't know, but we have the desire to." he said. "We have some way to go to show that this is the right way.
"That's why what I wanted to say was we will see at the end of the season how far we can go. I'm very positive but how much do we want to be really successful?
"That's what we have to show in the coming months. But I'm positive because I feel the team wants it. For us what is important is we are back in a stronger position, let's continue to develop because we need to come back to the top."