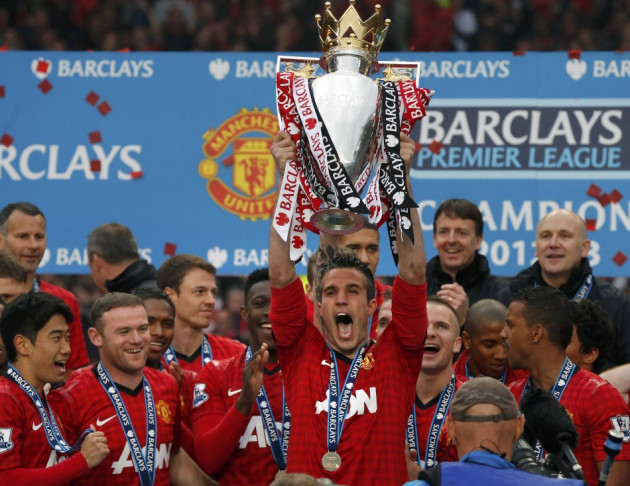 Arsenal manager Arsene Wenger has revealed that allowing Robin van Persie join Manchester United in the summer of 2012 was the reason behind the Gunners' poor form last season.
The 30-year-old striker had a year left on his contract at the Emirates and had already expressed his desire to leave the north London club due to their lack of ambition to win trophies. Wenger has admitted that sale of Van Persie had destabilised the team.
Arsenal had a poor start to the campaign during the previous season and a victory in the final game of the season saw them finish in top four. The Gunners went on to top their derby rivals Tottenham Hotspur for the final Champions League spot.
"We lost Van Persie, created a lot of unrest and destabilised team. But from November to May team showed fantastic mental strength. From the end of March to today, we have lost just one match, that created a huge emotion," Wenger explained.
Meanwhile, Arsenal have had a brilliant run in the league this term and have bounced back from their 3-1 defeat to Aston Villa at home in the opening game of the season. The Emirates club have gone unbeaten in last next six games as they sit on top of the league table with 16 points from seven matches.
Wenger broke the club record transfer fee to sign Mesut Ozil from Real Madrid for £42.5m. The arrival of the German international has lifted everyone at the club. The Gunners have gone without winning silverware for the last eight years and the Frenchman admitted his desire to win the title this season.
"We have huge ambition to win the league this season. We were restricted financially and had to be strict, but we have come out of that. However, we have to defend our style of play and values, that comes from developing our own players, with youth policy and that should be core of our club," Arsenal manager stressed.
"The future of Arsenal will rely on quality of work we do inside, to scout and develop. We are respected all over world for our values, we are not artificial."
"We will also look to buy proven quality - we did not need to scout to buy Ozil, it was just money. I am pleased we have shown you we are not afraid to spend," he added.