Gennady Kaufman, the 21st Israeli victim in a wave of West Bank stabbings and associated violence, has died in hospital, according to medical sources.
The 41-year-old was stabbed by a Palestinian on 7 December, the Associated Press reported. The Kiryat Arba resident was caught-up in violence that has centred on nearby Hebron. Shaarei Tzedek hospital in Jerusalem revealed Kaufman died 30 December.
The West Bank has been the backdrop to a series of car attacks, stabbings and shootings against Israelis. While the unrest has claimed the lives of 21 Israelis, 130 Palestinians have lost their lives in the same period. Of them, 89 are said by Israel to have been attackers.
On 27 December, Palestinian men Mohammed Sbaaneh, 17, and Nour Eddine Sbaaneh, 23, were killed near Hewara checkpoint near Nablus in the West Bank. They were shot dead by the Israel Defense Forces after they attacked and wounded soldiers.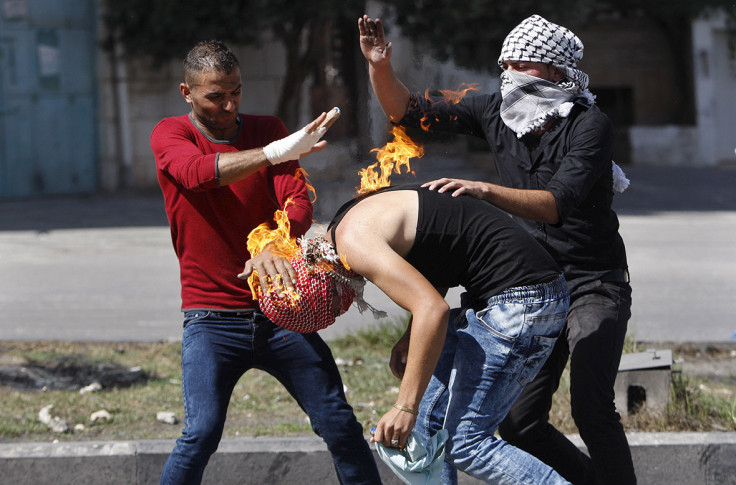 On 23 December, members of a Hamas cell were arrested in the West Bank over an alleged suicide bomb plot using home-made explosives.
Authorities in Israel released pictures of six of the men and their names alongside images that appear to show a home bomb-making operation in a partially abandoned building. The pictures show large quantities of industrial chemicals, scales and two large glass flasks.
Violence flared in the West Bank over access to al-Aqsa Mosque and has become known as the "knife intifada", recalling the previous two intifadas – or "uprisings" – of Palestinians against Israeli occupation of the West Bank and East Jerusalem. Dozens of lone wolf attacks have shocked Israel and the West Bank, with both male and female Palestinian teenagers carrying out stabbings in broad daylight, many of them in Jerusalem.