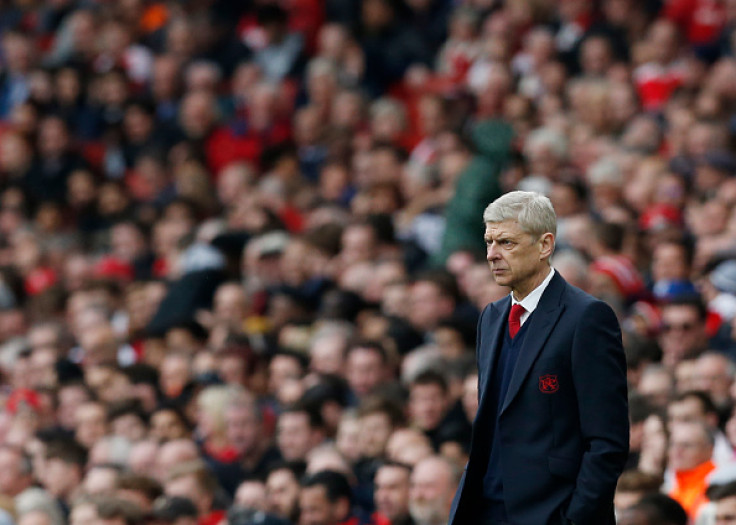 Arsene Wenger believes West Ham have hit the jackpot after being granted the rights to the Olympic Stadium that gives them the opportunity to move into a 60,000 capacity ground without much extra cost. The Frenchman compares the Hammers' fortunes to Arsenal's, who had to go through a difficult period to pay off the loan taken to build the Emirates stadium for which qualification to the Champions League was a prime necessity.
The Gunners take on West Ham at the Upton Park for the last time on Saturday, 9 April as the Hammers look to keep up their challenge for a place in the top four. Meanwhile, Arsenal come into the game with the faint hope of keeping themselves alive in the title race. West Ham are currently three points adrift of fourth placed Manchester City, while the Gunners have to overcome a 11-point deficit over Leicester City to become Champions.
Wenger believes the Olympic Stadium will allow the Hammers to regularly challenge for a place in the top four, adding one more team to the numerous challengers already up top. The Frenchman refused to touch on whether it was fair on the part of the FA to allow such a move but insisted they have to live with it as everything behind the exchange was legal.
"I say to West Ham: 'Well done. You have won in the lottery and you do not need to sweat like I did for long years, and fight for every pound'," Wenger said, as quoted by the Guardian. "They have made a good deal, they have negotiated very well. It was a fight with Tottenham [for the Olympic Stadium]. For me, it is similar to the Man City situation [when they were granted the Commonwealth Games stadium in 2003]. Man City got a new stadium for £20m ($29m), basically."
"Will West Ham be rivals in the future? Of course. I think it will change. Tottenham will go the same way — they will create, as well, a 60,000 seat stadium and they will be followed by Chelsea. That gives more resources to everybody and will make the league more competitive.
"Yes, West Ham don't go through the pain. They have taken this opportunity and taken it very well. Is it fair? I leave you to that statement. Is it fair, is it not fair? It is legal," he concluded.