The fight to become the new mayor of the West Midlands is "very tight" as voters go to the polls on Thursday 4 May.
Former John Lewis managing director Andy Street is hoping to defeat Labour MEP Sion Simon to chair the body which consists of seven local authorities including Birmingham, Coventry, Wolverhampton and Solihull.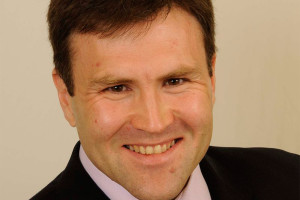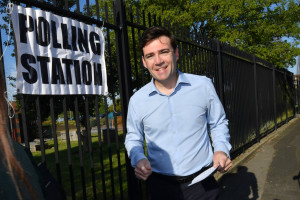 Street, who was born in Oxford but grew up in the region, stood down from his top role at John Lewis after being selected as the Conservative candidate in February.
He has put his business credentials at the heart of his campaign with his website and some leaflets covered in green – the colours of John Lewis – rather than Tory blue.
"The election is very tight. We could just do it, fingers crossed," Coventry Conservatives chairman councillor Ken Taylor told IBTimes UK days before the vote. But Simon, a former MP for Birmingham Erdington, is hoping to spoil the party for Prime Minister Theresa May and the Tories.
The Birmingham-born candidate has vowed to "take back control" for the West Midlands, with a call to hold FA Cup semi-finals and England international friendlies at Aston Villa's stadium.
He has also promised a £500m reclamation fund for brownfield sites in a bid to double the number of affordable houses in the region. But Labour leader Jeremy Corbyn has been notably absent from Simon's campaign.
Instead, deputy Labour leader Tom Watson, who is also the MP candidate for West Bromwich East, has been on the campaign trail.
Six of the seven constituent member councils of the combined authority are Labour held, but the Conservatives are high in the national opinion polls.
Corbyn's litmus test
Voters are also going to the polls (between 7am and 10pm BST) in seven other directly elected mayoral contests in England. Former Labour minister Andy Burnham is hoping to become the next Greater Manchester Mayor.
Elsewhere, council elections are being held in all 22 Welsh local authorities, whilst 32 Scottish councils are being contested. In England, 34 councils are being fought for.
With just five weeks to go before the general election on 8 June, the local and mayoral elections will give pundits a good indication of Corbyn's and May's political futures.
Westminster watchers are predicting a landslide for the Conservatives, with the latest YouGov poll giving the Tories a 19 point lead over Labour (48% versus 29%). If the polls are right, May's party is expected to give a strong showing in Wales and the West Midlands – two Labour heartlands – in the local and mayoral elections.