Nairobi Westgate Mall Siege: Israeli Special Forces Battle Al-Shabaab Terrorists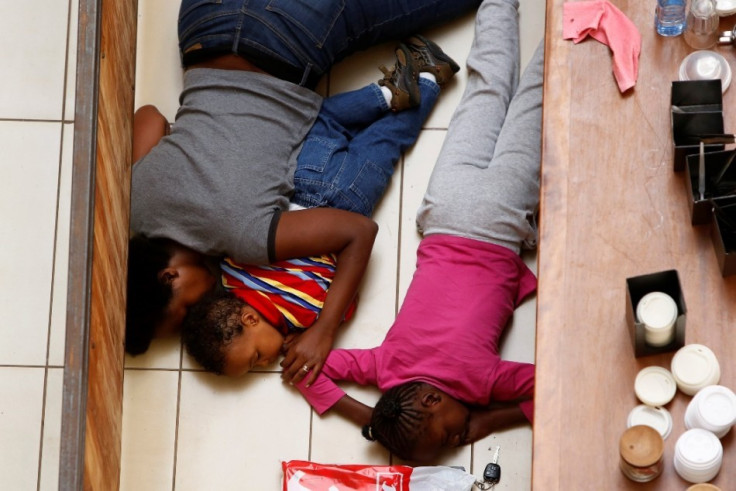 Reports from Nairobi indicate that elite Israeli troops are battling Islamic militants to free the scores of hostages taken in the Westgate Mall siege.
The AFP reported that special forces have joined the fighting at the luxury mall in the Kenyan capital. "The Israelis have just entered the shopping centre and they are rescuing the hostages and the injured," the source told AFP on condition of anonymity.
Reuters confirmed the Israeli involvement, quoting security source saying Israeli advisers are helping with 'negotiating strategy' to end siege.
In Israel, foreign ministry spokesperson Paul Hirschson refused to confirm or deny that its forces were involved.
"We don't make a habit of commenting on security co-operation of any kind that there may or may not be," he told AFP.
The Westgate Shopping Mall is owned by an Israeli company.
The attack by a cell of up to 20 Islamic insurgents began on a busy Saturday lunchtime, when they opened fire with AK-47s and a volley of grenades. As families of wealthy Kenyans and expatriates fled, 59 were killed and hundreds injured. Muslims were allowed to go free.
An unknown number of hostages, among them British citizens, are still inside the shopping centre. Three Britons are among those killed.
The assault was the biggest single attack in Kenya since al-Qaida's East Africa cell bombed the US Embassy in Nairobi in 1998, killing more than 200 people. In 2002, the same militant cell attacked an Israeli-owned hotel on the coast and tried to shoot down an Israeli jet in a coordinated attack.
Kenya is Israel's closest ally in Africa. In the raid on Entebbe in 1976 to free a planeload of hostages being held at the Ugandan airport by Palestinian hijackers, the Kenyans allowed Israeli planes carrying paratroops to refuel at Nairobi's international airport.
Al-Shabaab's last big attack outside Somalia was a twin strike in neighbouring Uganda, targeting people watching the World Cup final on television in Kampala in June 2010. Seventy-nine people died.
© Copyright IBTimes 2023. All rights reserved.