Westminster remains on lockdown following a terror attack at the Houses of Parliament, causing major travel disruption across central London.
The underground station has been closed and bus routes have been diverted after a police officer was stabbed inside the Houses of Parliament and a vehicle mowed into pedestrians on Westminster Bridge. The attacker, police officer and two members of the public have died and at least 20 people have been injured.
The Metropolitan police are treating both attacks as terrorist incidents and have warned people to remain vigilant and avoid visiting areas in the vicinity. Members of the public were also advised to avoid travelling to and from Victoria.
Transport for London said that Westminster tube station had been closed at the police's request. All other tube stations remain open.
Buses in the area have been diverted via Strand, Waterloo Bridge and York Road. The London Underground is accepting bus tickets in zone 1.
The Metropolitan police issued a travel alert on Twitter: "Avoid Parliament Sq, Whitehall, Westminster & Lambeth Bridge, Victoria St up to junction with Broadway & Victoria Embankment tube."
Traffic ground to a halt around the Houses of Parliament as police and ambulance services arrived at the scene. Lambeth Palace Road by Albert Embankment and Millbank roundabout by Lambeth Bridge have both been closed. Victoria Street towards Parliament Square has also been shut.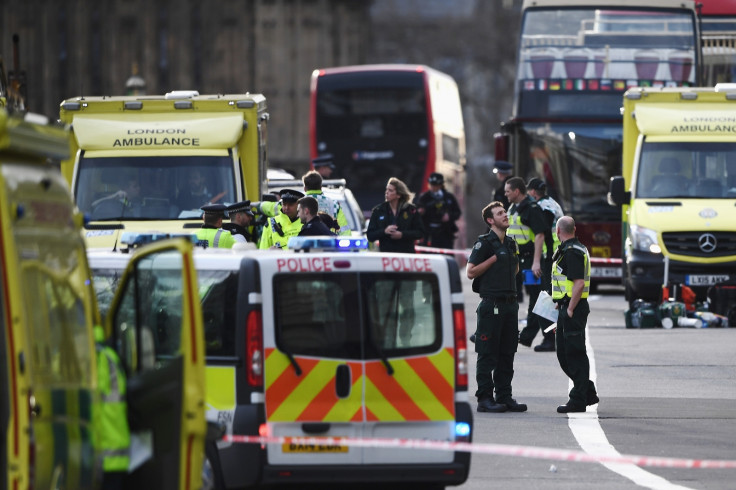 River boat services on the Thames have shut down between Vauxhall Bridge and Embankment.