A brief history of the vehicle as a weapon of terror
Vehicles have been used in terror attacks in the UK, France, Germany, The Netherlands, Israel and Canada.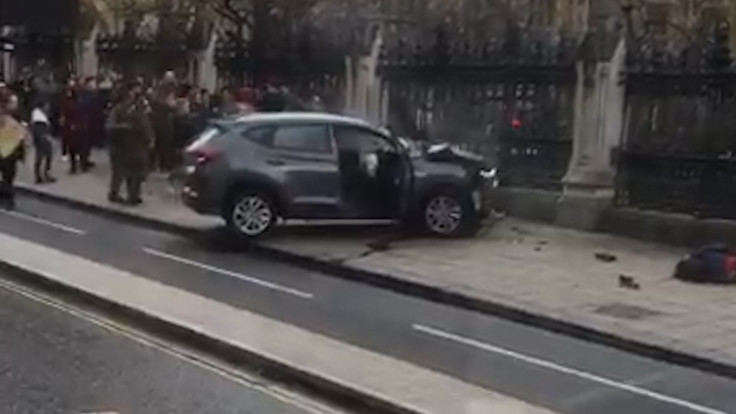 A lorry has driven into a store in a busy area of central Stockholm, killing at least two people and injuring more.
Sweden's prime minister Stefan Lofven has said everything indicates the incident was "a terror attack".
There is a grim history of the use of vehicles as deadly weapons by terrorists.
It is often a tool of Palestinian militants because vehicles can quickly cause mass injuries and are difficult for security services to stop. Isis has instructed its supporters across the world to carry out terror attacks with vehicles.
Here are some of the most high-profile terror attacks with vehicles in recent years.
London, UK - 22 March 2017
A terrorist attack took place in the vicinity of the Palace of Westminster in London. The attack was carried out by Briton Khalid Masood, who drove a car into pedestrians on Westminster Bridge, injuring dozens, four of them fatally. It was later confirmed that a fifth victim, named as 31-year-old Andreea Cristea, had died. She had fallen off the bridge into the River Thames during the attack.
Berlin, Germany — 19 December 2016
A hijacked truck driven by 24-year-old Anis Amri ploughed into a Christmas market in central Berlin killing 12 people, including the Polish driver from who the vehicle was stolen, and injuring 56. Amri, a failed Tunisian asylum seeker, had pledged allegiance to Isis before carrying out the attack. He went on the run for several days before being discovered in Milan, Italy, where he was shot dead during a confrontation with police.
Nice, France — 14 July 2016
On the evening of 14 July 2016, a 19-tonne truck was deliberately driven through crowds celebrating Bastille Day on a promenade in Nice in southern France. The driver, Mohamed Lahouaiej-Bouhlel, a Tunisian resident of France, zig-zagged his way through the crowds, resulting in the deaths of 86 people, including children. He injured more than 400. The attack ended after an exchange of gunfire, during which Lahouaiej-Bouhlel was shot and killed by police. Islamic State later claimed responsibility for the attack.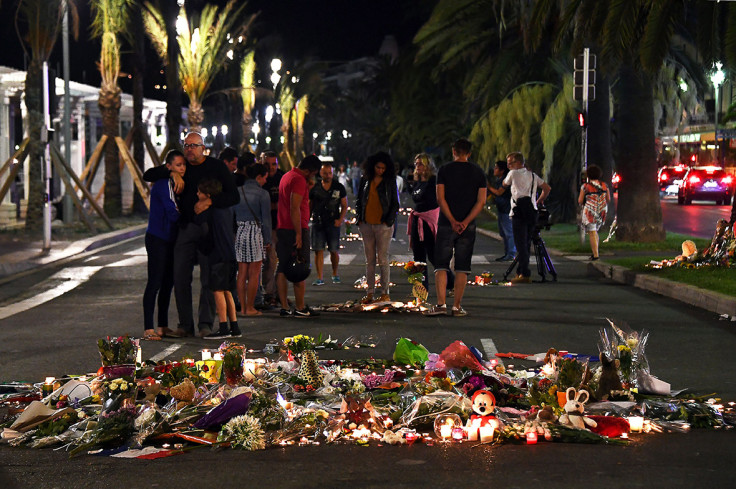 Jerusalem — 14 December 2015
Fourteen people were injured when Palestinian 21-year-old Abdul Mohsen Hassouna ploughed his car into a group of people at a bus stop in Jerusalem. The assailant was shot dead by a civilian, a member of Israel's security forces and a private security guard, according to a police spokesperson.
Nantes, France — 22 December 2014
In Nantes, one person died and 10 people were injured when 37-year-old Sébastien Sarron drove his van into a Christmas market shouting "Allah akbar". Police said he was a mentally ill alcoholic. Sarron hanged himself in prison in April 2016.
Dijon, France — 21 December 2014
Over the course of 30 minutes, the driver of a van travelled to five different areas of Dijon, injuring 13 people as he yelled "Allah akbar". The AFP reported he had also been heard shouting that he was "acting for the children of Palestine". French prosecutors said the 40-year-old man was mentally unstable and had "serious and long-established psychiatric issues".
Jerusalem — 22 October 2014
In October 2014, a 21-year-old Palestinian man called Abdel-Rahman Shaloudi drove his car into a crowd of people at a light rail stop in Jerusalem, killing a three-month-old girl and a 22-year-old tourist from Ecuador. Seven other people were injured and Shaloudi was shot and killed by police. The child killed in the attack was later named as Chaya Zissel Braun, a US citizen.
Shaloudi's family told journalists the incident was an accident, but Israeli officials stated Shaloudi was a nephew of Mohiyedine Sharif, a known bombmaker for Hamas.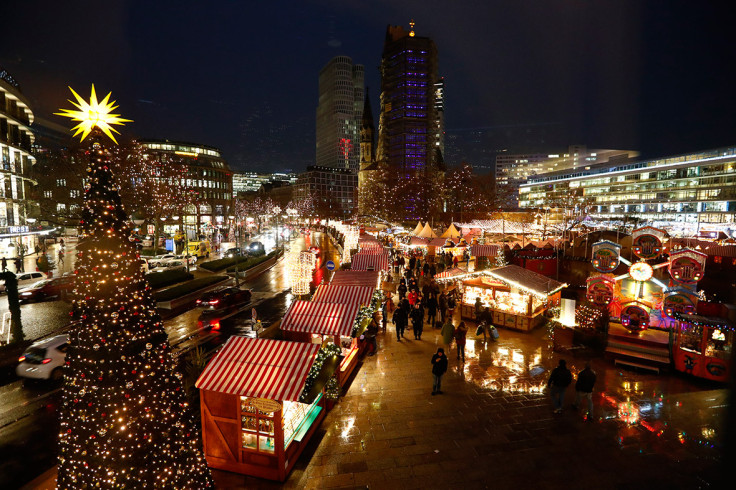 Quebec, Canada — 20 October 2014
Two members of the Canadian Armed Forced were killed when Martin Couture-Rouleau deliberately drove his car into them in a shopping centre car park in Saint-Jean-sur-Richelieu, Quebec. The 25-year-old had reportedly been watching the two victims for several hours before the attack. He was eventually shot and killed by police.
The Royal Canadian Mounted Police later stated officials had been monitoring Couture-Rouleau closely with concerned "he had become radicalised." A report by the Toronto Sun reported Couture-Rouleau had called 911 before the attack to state his acts were carried out in the name of Allah.
London, UK — 22 May 2013
British soldier Lee Rigby was attacked and killed by Michael Adebolajo and Michael Adebowale near the Royal Artillery Barracks in Woolwich, southeast London. The attackers ran Rigby over with a car before killing him with knives. The Islamic extremists were sentenced to life imprisonment in February 2014.
Apeldoorn, Netherlands — 30 April 2009
Eight people were killed in Apeldoorn, a small town south-east of Amsterdam, when 38-year-old Karst Roeland Tates drove his car into spectators attending a royal parade in 2009. Eleven people were injured in the attack. The Dutchman steered the car at high speed through police barriers, missing the royal family, before crashing the vehicle into a monument. Tates later died of head injuries sustained in the attack. The motive is still unclear.
© Copyright IBTimes 2023. All rights reserved.